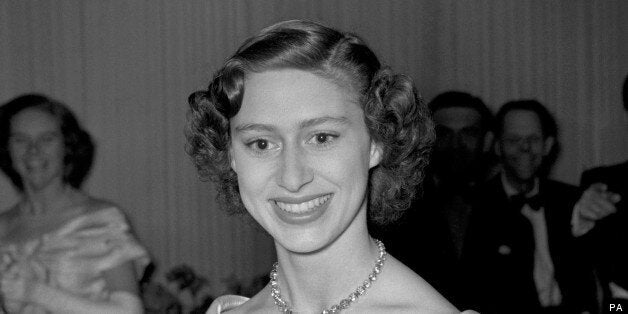 Princess Margaret was one of the most glamorous figures on the world stage in the 1950s, but according to previously secret documents released on Friday she had some modest tastes when it came to food and drink.
Ahead of a visit to Mauritius, the island's Governor was told that she preferred "simple" meals, was "not fond of either caviar or oysters", and would rather drink wine than champagne.
But that did not mean planning Margaret's tour of the island in 1956 was straightforward.
Sir Martin Gilliat, the Queen Mother's private secretary, sent several messages which stated a wide range of Margaret's preferences ahead of her visit.
Intimate details of the Royal Family's dining habits are usually kept secret, but a file containing dozens of letters outlining her likes and dislikes was among a batch of colonial era documents released by the National Archives today.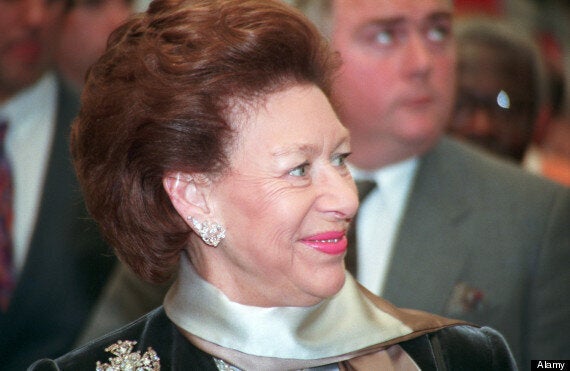 Princess Margaret in 1996
According to the letters from Clarence House, the Queen's younger sister did "not like motorcycle escorts", and would only accept gifts of books from authors who were "of reputable character".
Sir Robert Scott, governor of Mauritius, was also told: "Her Royal Highness does not play tennis or golf, but she is keen on riding. Princess Margaret enjoys racing, and is happy to watch football or cricket for a reasonable length of time."
On the issue of food, Clarence House officials wrote: "Princess Margaret prefers meals to be as simple as possible and not to last too long. Three or four courses (including cheese or fruit) for lunch, and five for dinner are quite sufficient."
Sir Martin informed Sir Robert: "As far as food is concerned Her Royal Highness has very catholic tastes but is not fond of either caviar or oysters."
He added that she enjoyed drinking gin and tonic, whiskey and soda, and would rather have a glass of red or white wine than champagne.
According to the file, it appears the careful planning paid off, as a message from Sir Martin to Sir Robert stated: "I am writing at the bidding of Princess Margaret to convey to you Her Royal Highness' very real pleasure at the wonderful arrangements which were made for her visit to Mauritius."
It is not the first time that the royals' dining preferences have been revealed.
Many of the Queen and the Duke of Edinburgh's breakfast habits - including how their cornflakes and porridge oats are kept in Tupperware boxes - were revealed by an undercover expose by the Daily Mirror in 2003.