Adrian Chiles labelled West Bromwich Albion striker Peter Odemwingie a "t**t" at the club's end-of-season awards on Sunday.
In January, Odemwingie drove to Queens Park Rangers' training ground on deadline day in a bid to force through a transfer in a move which, at the time, resembled someone trying to get a ticket for the Titanic.
Odemwingie was not granted entry to the doomed Rs' training ground and had to drive all the way back up north, where he was fined for his conduct by Baggies manager Steve Clarke.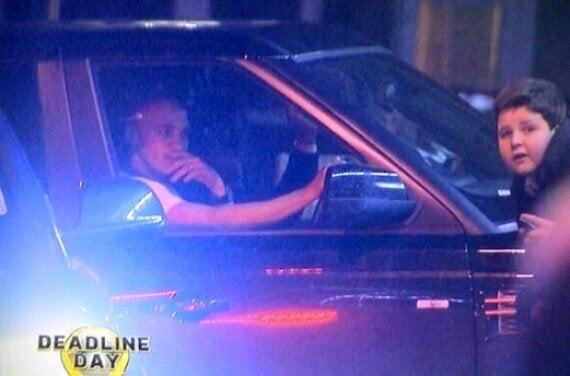 A sheepish Odemwingie at QPR's training ground in January
The Nigerian striker has vented his spleen on Twitter countless times since, and Chiles could not resist going off-piste as he hosted the awards.
"Our fourth award of the evening is for 'tweet of the year'... Oh, no, sorry it's 't**t of the year' - and the winner is Peter Odemwingie," Chiles said.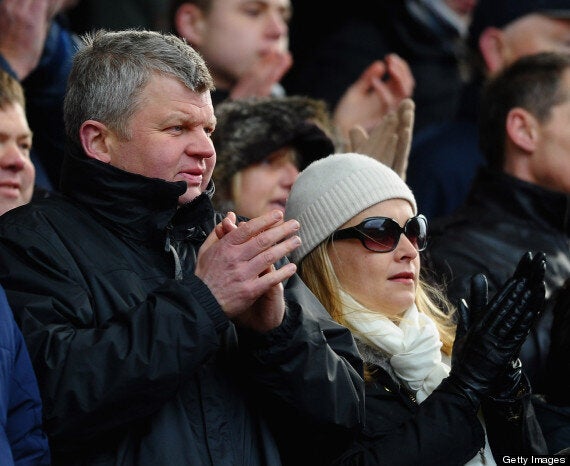 Chiles at the Hawthorns back in January
An 800-strong crowd at the Birmingham ICC reacted with disbelief at the West Brom fan's ad-lib.
West Brom have fined Odemwingie since his first indiscretion and he is likely to leave the club in the summer. The 31 year-old has one year left on his £38,000 a week contract.