Detectives investigating the murders of a British family gunned down while on holiday in the French Alps have released an image of a vehicle seen close to the scene just before the deaths.
Nobody has yet been held responsible for the deaths of Iraqi-born engineer Saad al-Hilli, his wife, mother-in-law and a French cyclist.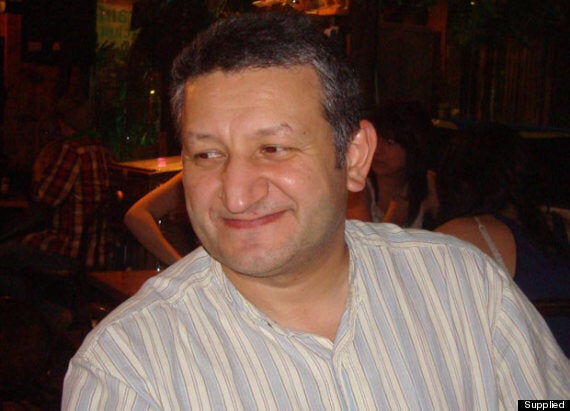 Saad al-Hilli was on holiday with his family when they were murdered
Officers are keen to speak to the owner of a right-hand drive 4x4 vehicle, possibly a grey, black or dark-coloured BMW X5, which was being driven on the Combre d'Ire Road, Chevaline, at around 3.20pm on 5 September.
The bodies of engineer Mr al-Hilli, 50, of Claygate, Surrey, and his dentist wife Iqbal, 47, were found brutally murdered a short time later, with her mother Suhaila Al-Allaf, 74, and cyclist Sylvain Mollier, 45.
The al-Hillis' four-year-old daughter Zeena lay undiscovered under her mother's corpse for eight hours after the shooting, while her seven-year-old sister Zainab was found with serious injures after being shot and beaten.
The investigation featured on BBC Crimewatch on Monday evening.
Detective Superintendent Nick May said: "I am appealing for anyone with a right-hand drive 4X4, particularly a grey, black or dark coloured BMW X5, to cast their minds back to September last year. Were you on holiday in the French Alps at the time? Did you visit the Annecy area?
"I am particularly keen to speak to any owner of such a vehicle who visited the towns of Doussard or Chevaline on the afternoon of 5 September as they may be able to provide vital information to assist with this ongoing joint investigation.
"This location is very popular and there may have been a number of tourists staying in the local area or travelling through at that time of year.
"The timing of this sighting is clearly significant and it is important that we trace this vehicle if only to eliminate it from our inquiries.
"This was a shocking crime and we remain committed to working with our colleagues in France to find whoever was responsible and bring them to justice."
Investigators originally said they believed the deaths may have been the result of a dispute between Mr al-Hilli and his brother, Zaid, but later moved away from that line of investigation.