Blackburn Rovers have been ordered to pay former manager Henning Berg £2.5m in compensation following his sacking after 57 days last year.
Judge Mark Pelling QC dismissed club owners the Venky's attempts to avoid paying up the full two-and-a-half years that remained on the Norwegian's £900,000 annual contract.
Berg signed a three-year deal in October but after one win from 10 matches was dismissed.
He was not in attendance at at Manchester Civil Justice Centre, where the judge ruled the Championship club should pay £20,000 in interim costs.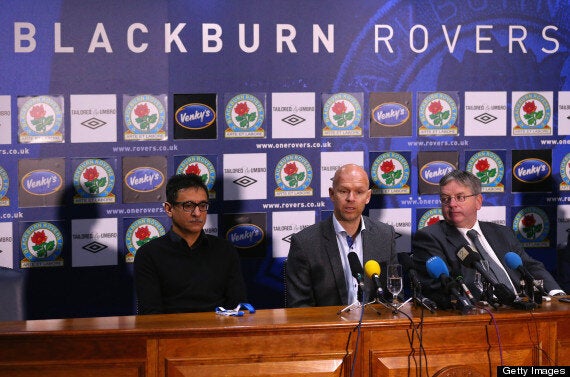 Henning Berg lasted 57 days at Blackburn last year
It is further embarrassment for the despised Venky's, who have sacked three managers in as many seasons since their autumn 2010 takeover.
Blackburn's own legal team admitted in court on Friday the club was "out of control".
Michael Appleton, Berg's successor, was fired after 67 days in charge and the club will appoint a full-time replacement in the summer.
Caretaker manager Gary Bowyer oversaw the club's 1-1 Championship draw at home to Crystal Palace at the weekend, guaranteeing Rovers' survival.