'The Big Reunion' - which sat somewhere between a walk down pop memory lane and television therapy - proved such a hit that TV bosses are getting set to do it all again.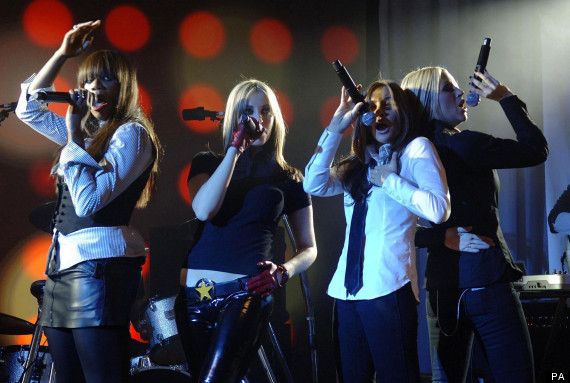 Big Reunion 2 - a return for All Saints?
The Sun reports that ITV have commissioned a second series of the pop reunion show, with names to be announced next week.
Nobody is confirmed yet, but names being touted include Eternal, All Saints, S Club 7 and East 17 - all of whom could match the Series 1 incumbents Atomic Kitten and co for internal wrangling, scandals and tabloid-mongering. In fact, East 17's Brian Harvey could probably claim credit for all of the above single-handedly.
Big Brovaz were previously reported to join the line-up, too.
More than a million viewers tuned in for ITV2's first series, following the antics of the Kittens, Blue, 911, The Honeyz, B*witched, 5ive and Liberty X as they tuned up for a one-off gig at Hammersmith.
Fans of the bands watched agog as Blue's Anthony Costa spilled the beans on his bankruptcy since leaving the group, the B*witched twins cried into their denim remembering not being there for one another, and Kerry Katona struggled to keep up with her other kittens, before triumphing on the night. Another series was inevitable.
Here's our suggestions for series two...