May Day protests are taking place on the streets of Europe, Turkey Tokyo, Jakarta, Moscow and Bangladesh, as people around the world mark International Workers' Day.
In Greece, a general strike by the two largest trade unions, GSEE and ADEDY, in protest against the tough austerity measures are severely disrupting public services, including hospitals and transport.
Ferries and trains are at a standstill and hospital staff have walked out as hundreds of Greeks gather on the streets protesting against the highest unemployment in the EU.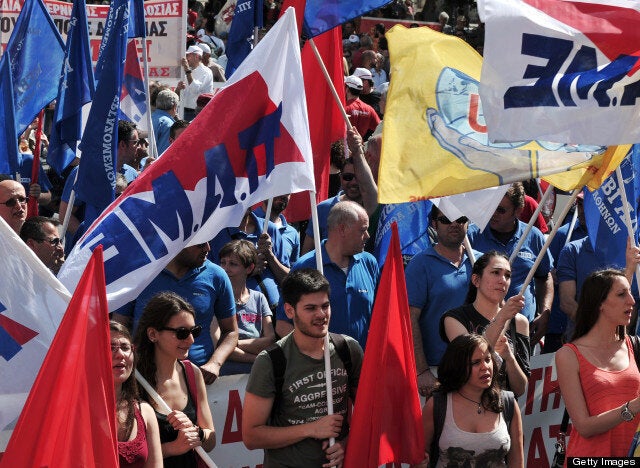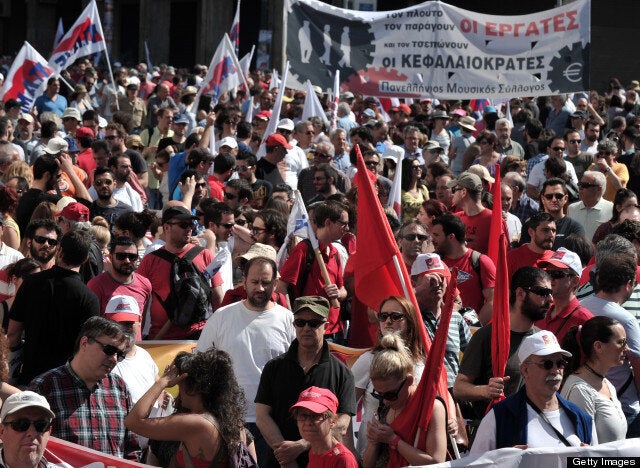 As many as 59% of young people are out of work in Greece
According to statistics released on Wednesday, 27.2% of Greece's workforce are unemployed, and 59.1% of the under-25 age group are out of work, seeking employment. It follows a bill approved by parliament on Sunday which will leave 15,000 civil servants out of work by the end of next year.
Alexis Tsipras, the head of the Syriza opposition party, joined the thousands workers marching through Athens, holding banners.
One sign calls for solidarity with foreign workers, the plight of which hit the headlines last month after farm foreman opened fire on a group of migrant strawberry workers who were protesting after not being paid for six months. As many as 29 strawberry pickers, mostly Bangladeshi immigrants, were injured in the attack with seven taken to hospital.
Police in Spain are also bracing for anti-austerity protests after rioting on the streets last year.
In Turkey, riot police clashed with thousands of May Day protesters in Istanbul firing water cannon and tear gas at crowds in Istanbul. Trade Unions had already been banned from demonstrating in the main square after May Day clashes between police and protesters in previous years. Several people have been injured after tear gas was used.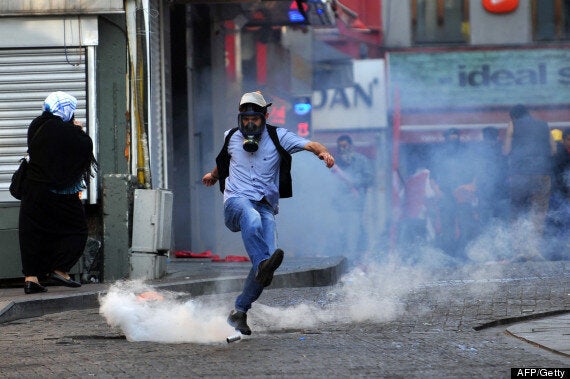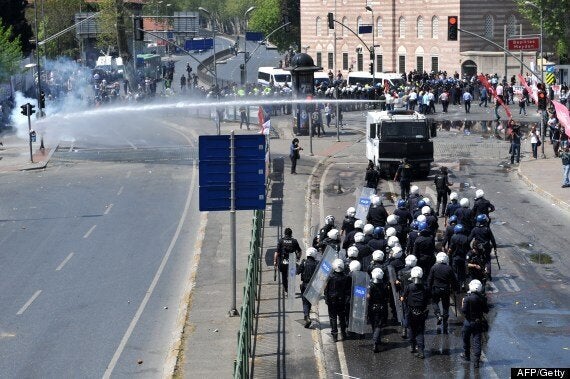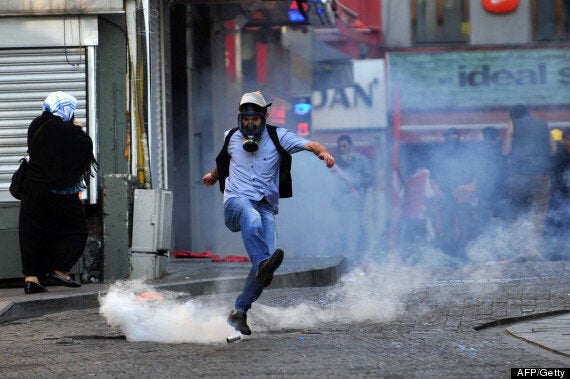 There have been violent clashes in Turkey
While In Germany Labour union representatives and other groups marched in support of fairer employment conditions and a minimum wage.
Protests were also seen on the streets of France. The unemployment rate in France rose again last month, with 3.2 million people out of work.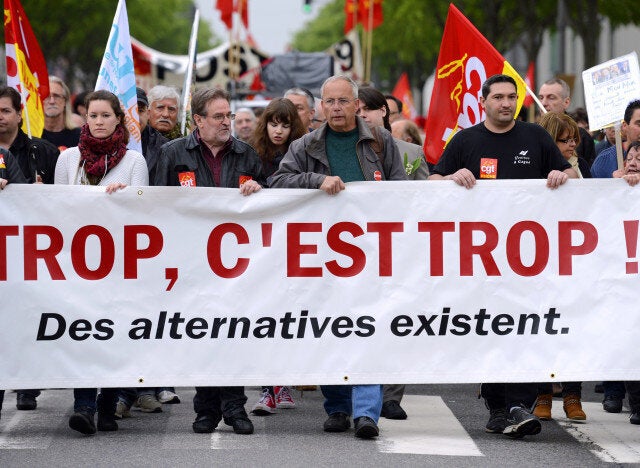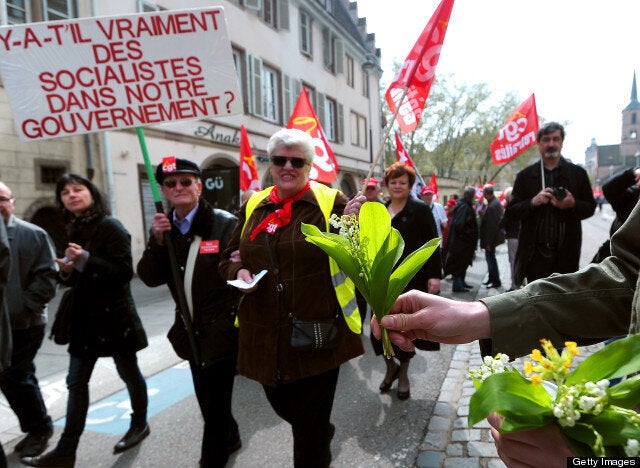 Protests took place in France
Bangladeshi garment workers are protesting on the streets of Dhaka, the nation's capital, demanding better working conditions after a building collapsed. The death toll has now passed 400 with scores more still missing. Many are demanding the death penalty for the owner of the building, who has been arrested after going on the run from police.
The factory supplied Western companies with cheap clothes, including Primark and Bonmarche. Primark have said it will pay compensation and offer emergency food aid to victims.
The Cambodian textile industry is the third largest exporter of clothes to the Western world and garment workers have rallied on the streets of Phnom Peh, the nation's capital, demanding higher wages and better working conditions.
"I demand that my pay is increased to $150 per month," one garment worker told Al Jazeera.
Trade unions have also held demonstrations in Tokyo, Japan, calling for more jobs for young people. In Hong Kong, thousands are expected to march in support of striking dock workers.
Indonesian workers dressed up as ants for Labour day or 'hari buruh'. They wore the costume, meant to symbolise their exploitation in a march to the presidential palace in Jakarta.
Some 90,000 people are expected to participate in May Day demonstrations in Moscow, in a trade union parade organised by the governing United Russia Party.
Related