UPDATE PICTURED: Girl, 2, With Brother, 5, Who Shot Her Dead With Rifle He Received As A Gift
A five-year-old boy accidentally shot dead his two-year-old sister as he played with a .22-caliber rifle he had received as a gift.
The little girl was shot on Tuesday afternoon in Kentucky's Cumberland County, state police said.
Identifying the girl as Caroline Starks, Coroner Gary White told the Lexington Herald-Leader the boy had received the gun as a gift last year.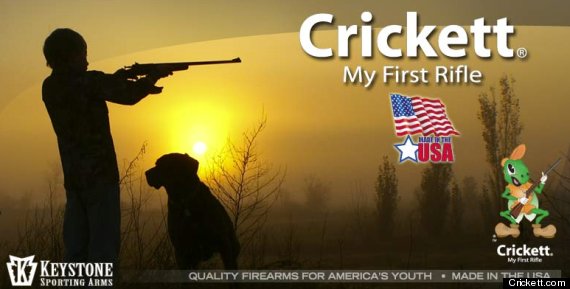 Coroner Gary White says the weapon used was a 'Crickett'
He said: "It's a Crickett. It's a little rifle for a kid. The little boy's used to shooting the little gun."
Describing the shooting as "just one of those crazy accidents", White revealed the gun had been kept in the corner of the home and that the family did not realise a shell had been left in it.
The Associated Press reports an autopsy is scheduled for Wednesday.
Retailer Crickett prides itself on selling "quality firearms for America's youth".
The website's "Kid's Corner" features pictures of children holding rifles from the range, including babies in fatigues and cowboy outfits with guns resting in their laps.
The Huffington Post UK has sought comment from Crickett.
In December we reported there had been a rush on guns and ammunitions in the wake of the Sandy Hook school shootings.
In particular the AR-15 style-rifle, the weapon used by Adam Lanza, proved particularly popular as a Christmas gift.