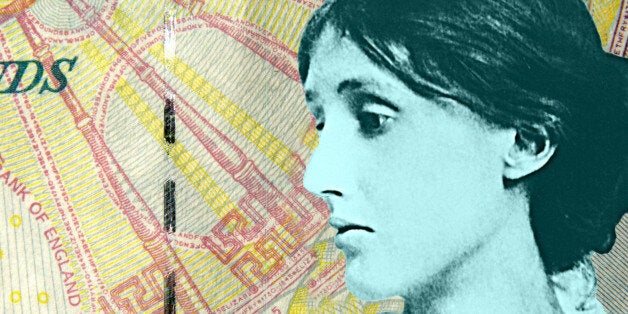 To show our support of the campaign, which has attracted more than 18,500 signatures at the time of writing, HuffPost UK Lifestyle asked our trusty picture desk to mock up some alternative all-female fivers.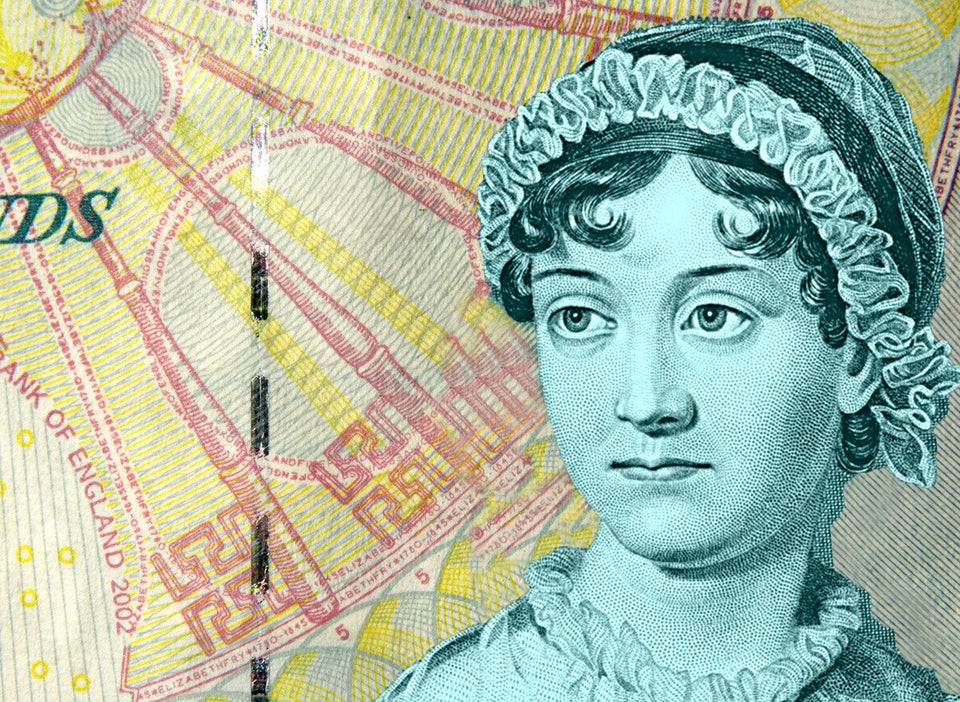 Women On Sterling Banknotes
Caroline Criado-Perez, the woman behind the petition and co-founder of online database for female experts The Women's Room UK, said that historically the Bank of England has failed to recognise successful British women.
"Since 1978 we've had 15 people whose contribution to our history has been recognised by appearing on a banknote; only two of them have been women," she explained. "This sends out a damaging -- not to mention untrue -- message about women's achievements."
A lightning quick poll of the HuffPost UK office threw up suggestions including Emmeline Pankhurst, the Bronte sisters, Agatha Christie, Amy Johnson and Virginia Woolf.. to name but a few.
We asked Caroline who she would like to see on British bank notes, and why:
Mary Wollstonecraft: in the vindication she wrote about how if you treat women like vapid children, that's the kind of women that will get produced -- she wrote forcefully about a culture that didn't give women a chance to flourish, and those insights are backed up now by a growing field of research into role models.

Mary Seacole: she was an amazing woman fighting oppression on two fronts and who just wouldn't take no for an answer; she did what she set out to do, she got to the Crimean war on her own and is a great role model for women today who still face obstacles and oppression.

Rosalind Franklin: she has been unfairly expunged from history despite her indisputable and crucial contribution to discovering the DNA double helix -- she's in many ways the poster girl for the way women are ignored and diminished. Watson and Crick won a Nobel Prize, they barely acknowledged her work which enabled them to get that prize, and she died with hardly anyone knowing who she was and what she did.

George Eliot: she's a brilliant author and wrote at a time where she had to hide her sex in order for her work to be taken seriously and judged on its own merits -- and as soon as her sex was revealed, the tone of the reviews about her books noticeably changed, with reviewers talking about the 'coarseness' and 'appropriateness' of her writing. She also broke boundaries in her personal life, 'living in sin' with her lover.
Which women would you like to see on British bank notes? Let us know in the comments below.
The Bank of England responded to the petition with the following statement, which was shown to The Huffington Post UK:
"The Bank has celebrated the lives of eminent British personalities on the back of its notes since 1970. It is usual practice to consider a number of candidates all of whom have been selected because of their indisputable contribution to their particular field of work, recognised with the benefit of lengthy historical perspective, and about whom there exists sufficient material on which to base a banknote design.

"Having said that, however, the choice of whom to celebrate on the banknotes is never easy, and any candidate will naturally have both supporters and detractors.

"It is envisaged that Elizabeth Fry notes will remain in circulation for approximately another four to five years. It is likely that the Bank will have announced the next denomination to change and the next new character before then and that this announcement would, as always, give the Bank of England a chance to review whether the set of characters for the four denominations achieves a balance over a range of different types of contributions and across different fields."
Caroline Criado-Perez will be taking part in our HuffPost Conversation Starters panel on feminism, which is being held at Wilderness Festival.
The Huffington Post UK are proud media partners of Wilderness Festival. Check back here for more exclusive blogs, competitions and stories soon. For tickets to the event click here: www.wildernessfestival.com
Related