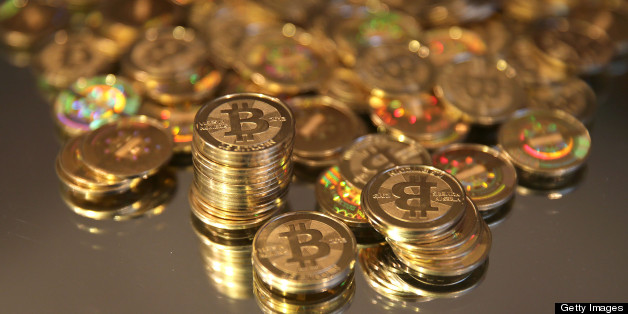 Getty Images
A rogue employee of an American games company used a network of gamers to mine £2,400 worth of Bitcoins.
Bitcoin is a digital 'currency' which is produced through powerful computers solving long and tedious mathematical problems. The difficulty of those problems is adjusted, so that only about 3,600 new Bitcoins can be made every day.
And because there is a limited number of the coins, and as the community has enough 'critical mass' to assume them value, the concept has taken off as a genuine way to trade for goods and services.
But their 'untrackable' nature has also made them controversial, with many seeing them as a dangerous new way for illegal or 'black market' goods to be traded online.
The BBC reports that an unnamed worker at the competitive gaming league ESEA used the company's network to produce thousands of dollars worth of coins for his own use.
The scam developed out of an "internal test" run by the company to explore whether Bitcoin mining could be added as a feature of their service.
But after the test was killed, the rogue employee used the code for their own gain. Over about two weeks the employee earned £2,400 but has now been caught.
The ESEA said that the value of the mined Bitcoins will be donated to the American Cancer Society, and that it would match the total from its own account. It offered its members a free month of access, and said it will also increase the prize amount offered in its gaming league by the same total.
"An employee who was involved in the test has been using the test code for his own personal gain since April 13, 2013. What transpired the past two weeks is a case of an employee acting on his own and without authorization to access our community through our company's resources.

"We are extremely disappointed and concerned by the unauthorized actions of this unauthorized individual. As of this morning, ESEA has made sure that all Bitcoin mining has stopped. ESEA is also in the process of taking all necessary steps internally to ensure that nothing like this ever happens again."