While digital fashionistas will already know that curvy bloggers have been taking the fashion blogosphere by storm in recent years, for those of us behind the curve, plus-size retailer Evans has kindly popped five 'fatshionistas' in front of the camera.
These bloggers, who have entirely disregarded the horrors of thinspiration pictures featured on pro-ana sites in favour of a real renaissance in body image, have becomes the faces of Evans' spring collaboration with designer Clements Ribeiro.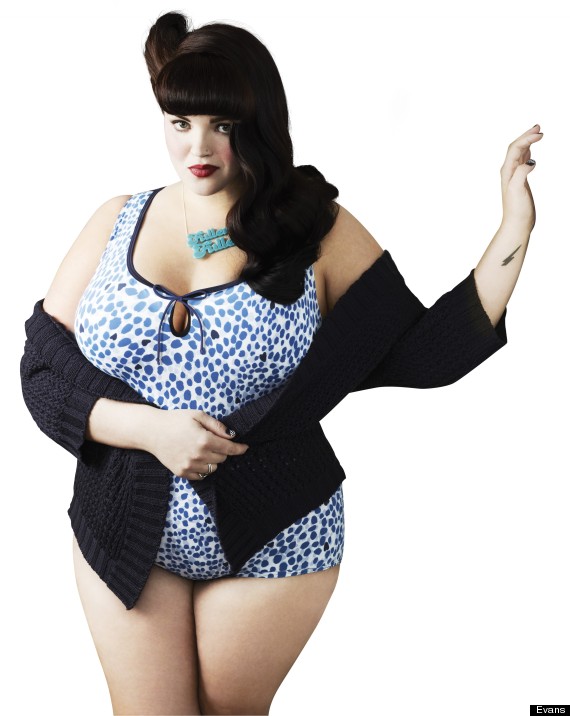 Georgina Horne takes on summer in the hottest outfit of the season
The Clements Ribeiro Swan SS13 collection for Evans is being fronted by homegrown bloggers Georgina Horne, Bethany Rutter and Callie Thorpe, aided by their US counterparts Nicolette Mason and Marie Denee.
In a statement, designer Inacio Ribeiro said: "After three collections in which we tried to create smart capsule wardrobes, including some serious eveningwear, we decided to come with a surprise turn by creating a holiday range that is playful and easy.
"The shapes are very casual and straightforward and the prints are full of wit. It is infused with the urban energy the bloggers inspired us with, but also ready for a week of fun in Rio."
Check out their photo shoot here..
It seems the appetite for curvier models is growing, at least among those who want to pose.
Just this week, HuffPost UK Lifestyle reported on a social media campaign to find the next plus-size model face of Britain, which has already had more than 3,000 entries.
Will consumers respond positively to more plus-size models? Let us know what you think in the comments below.