UPDATE: Ohio Kidnap Victim Amanda Berry's Daughter Jocelyn, 6, 'Is Healthy, Happy & Eating Ice Lollies'
Neighbours of suspected kidnappers Ariel, Pedro and Onil Castro, claimed to have seen naked women tethered with dog leashes crawling on their hands and knees in the trio's backyard, it has been reported.
Further details of incidents seemingly overlooked by police are emerging in the aftermath of the discovery of three women who vanished a decade ago.
Amanda Berry, 27, Michelle Knight, 32 and Gina DeJesus, 23, had been held captive in the Cleveland Ohio house since their early teens or early 20s.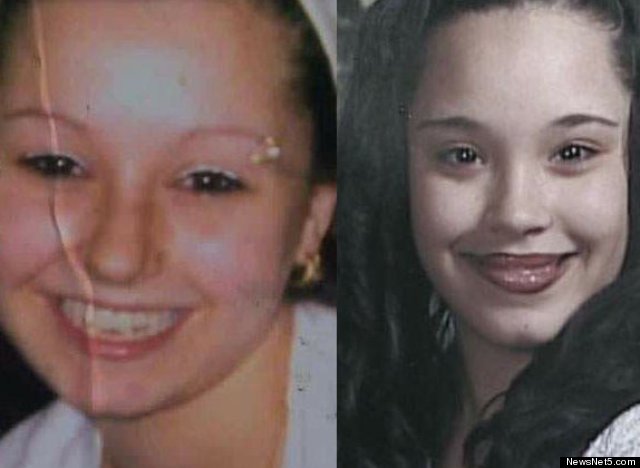 Amanda Berry and Gina DeJesus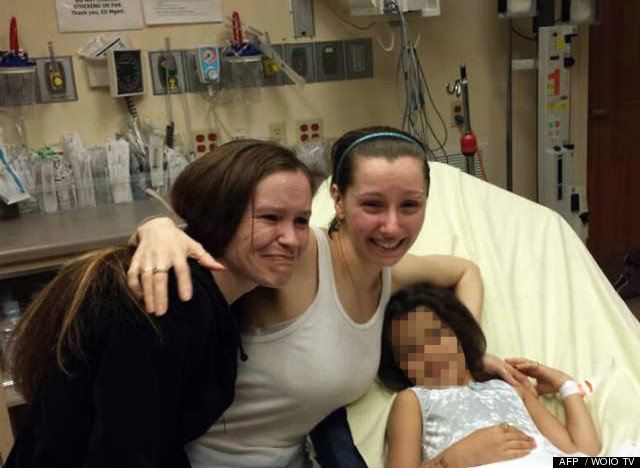 Amanda Berry in the centre, is reunited with her sister
Elsie Cintron, who lives three houses away, told the Lansing State Journal her daughter had spotted a naked women crawling in the backyard several years ago.
She says they called the police; "But they didn't take it seriously."
Neighbour Israel Lugo and his mother both contacted police after hearing pounding from the inside of the house and noticing plastic bags over the windows.
Both times officers were said to have arrived to the property but did not go inside, the Associated Press reported.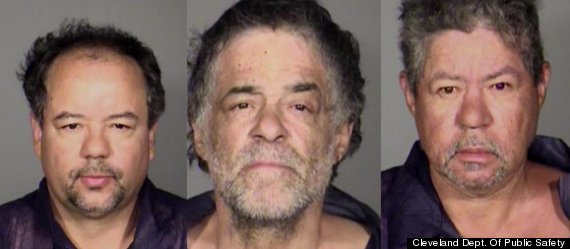 Onil, Ariel and Pedro Casto were arrested in Cleveland, Ohio, on Tuesday
City Safety Director Martin Flask said on Tuesday that investigators had no record of anyone calling about criminal activity at the house but were still checking police, fire and emergency databases.
Cleveland Chief of Police Michael McGrath told reporters: "We will review the work we have done to find the girls over the last decade to try to understand if mistakes were made."
He refused to speculate on whether any of the women had been sexually abused.
Lugo told USA Today a further call came from a group of women who told police they had seen three young girls crawling naked and on all floors with three men "controlling" them in the backyard.
Lugo says the women waited two hours but police did not respond to calls.
According to Gawker, Cleveland Police Department has responded to the allegations by saying it "never received calls about naked women at the Castro house."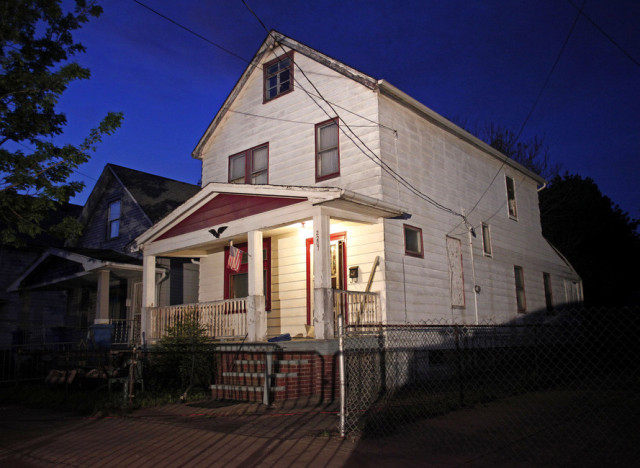 The house where the girls were found
A neighbour alerted the police to their presence on Monday after hearing Berry's screams. The three women, along with a six-year-old girl who is Berry's daughter, were rescued.
New York Post sources say the three women were repeatedly raped and beaten during the years they were held captive.
Five pregnancies are believed to have resulted from the rapes, with Berry's daughter being the sole survivor.
The FBI is looking into two other properties in connection with the investigation.