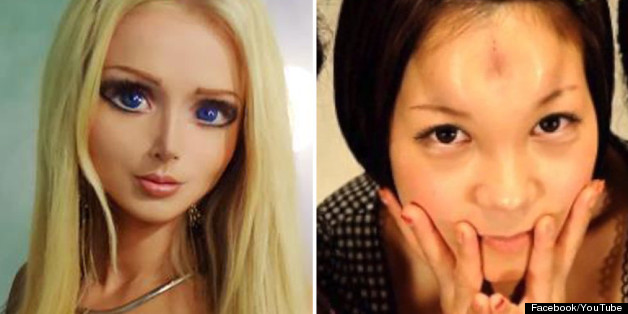 Facebook/YouTube
From enlisting tiny fish to chew dead skin off your feet in what's known as a fish pedicure (we've tried it, it tickled!), to the agony of getting a regular bikini wax, many of us have gone to great lengths in search of 'beauty'.
And, as our perception of what is beautiful changes from one day to the next - just compare Elsie Scheel, the New York Times' "perfect woman" in 2012 with Mila Kunis, FHM's "sexiest woman" in 2013 - HuffPost UK Lifestyle can't help but wonder what weird and wonderful treatments will hit beauty salons in years to come.
We've rounded up some of the most bizarre and surprising beauty crazes to date, from Valeria Lukyanova's quest to look like real-life Barbie, to 'tittooing' where women pay up to £1,200 to have their nipples tattooed.
What beauty trends do you see on the horizon? Let us know your predictions in the comments below.