Police have released a photograph of the horrific injuries suffered by a woman who had acid sprayed in her face, as she appealed for help today to catch the culprit.
The 28-year-old victim is being treated at a specialist burns unit after the "craven attack" on the doorstep of her home in Romford, north east London, Scotland Yard said.
The assault happened as she answered the door to an unknown man who had asked to speak to "Michelle" shortly before 9pm on April 30. Police are appealing for information about the horrific attack
He returned about 30 minutes later and squirted an acidic substance in her face from a bottle, police said. The victim, who is called Tara but has asked for her surname not be used, said she had been left "devastated" by the "cowardly attack".
"I don't understand why this has happened to me," she said.
"I feel devastated and am coming to terms with the fact I might have to bear the scars of this cowardly attack for the rest of my life.
"I was at home with my family at the time. It doesn't bear thinking about that this could have been one of the children instead of me as the man didn't even look up when threw it at me.
"He is a coward. Please call the police if you know anything at all."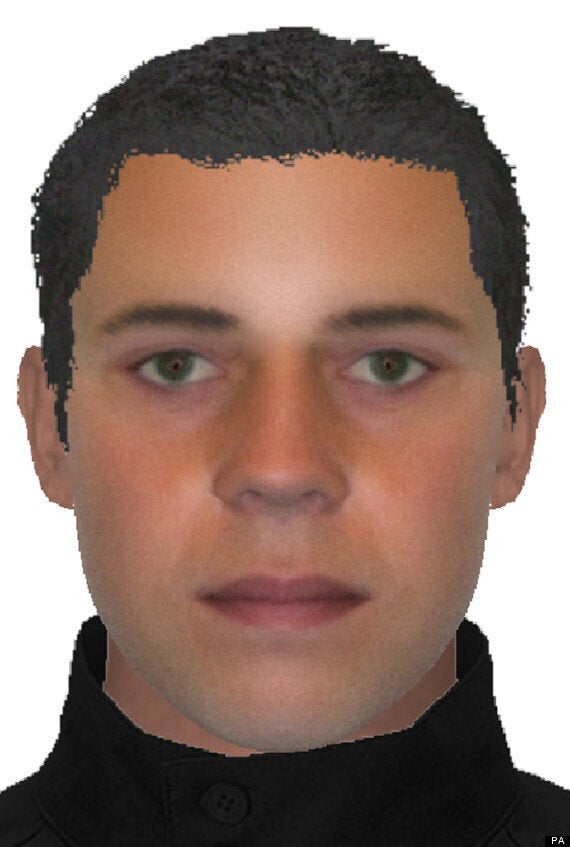 Do you know who the attacker is? Police want to speak to you
The victim managed to shut the door after the attack and rinse her face with water while an ambulance was called. She was taken to an east London hospital and later transferred to a specialist burns unit where she remains in a stable
Her pet dog - a long-haired chihuahua - also required treatment after the attack but the animal is not thought to have suffered any long-term injuries.
Scotland Yard have now issued an e-fit of a man they wish to speak to in connection with the attack. Officers from Havering Borough's CID are investigating the incident and have said they have an "open mind" about the possible motive.
The suspect is described as white, short, about 20 years old, with a dark complexion and dark hair. He was wearing black clothing and spoke with an English accent.
Detective Constable Paul Swift, from Romford CID, said: "This was a craven attack during which the victim suffered substantial injuries. If you know anything or saw the incident I would urge you to come forward.
"Did you perhaps see a man loitering nearby around the time of the incident? It is possible the attacker sustained burns injuries as a result of handling these chemicals - do you know anyone who has being trying to cover up any such
Any witnesses or anyone with any information should call Havering CID on 101 or call Crimestoppers anonymously on 0800 555 111.
Popular in the Community