Eight people lost their lives after a fire tore through a clothing factory in Bangladesh's capital city of Dhaka.
"It is not clear to us how the accident happened, but we are trying to find out the cause," Mohammad Atiqul Islam, president of the Bangladesh Garment Manufacturers and Exporters Association, told Reuters. Workers stand outside the burned building in Dhaka, Bangladesh
According to the BBC, a police officer and the owner of the factory, which belongs to garment exporter Tung Hai Group, were among those killed.
"It was a big fire but we managed to confine it on one floor," Mahbubur Rahman, operations director of Bangladesh's fire service, told AFP news agency.
He added the victims had suffocated on "toxic smoke from burnt acrylic clothing."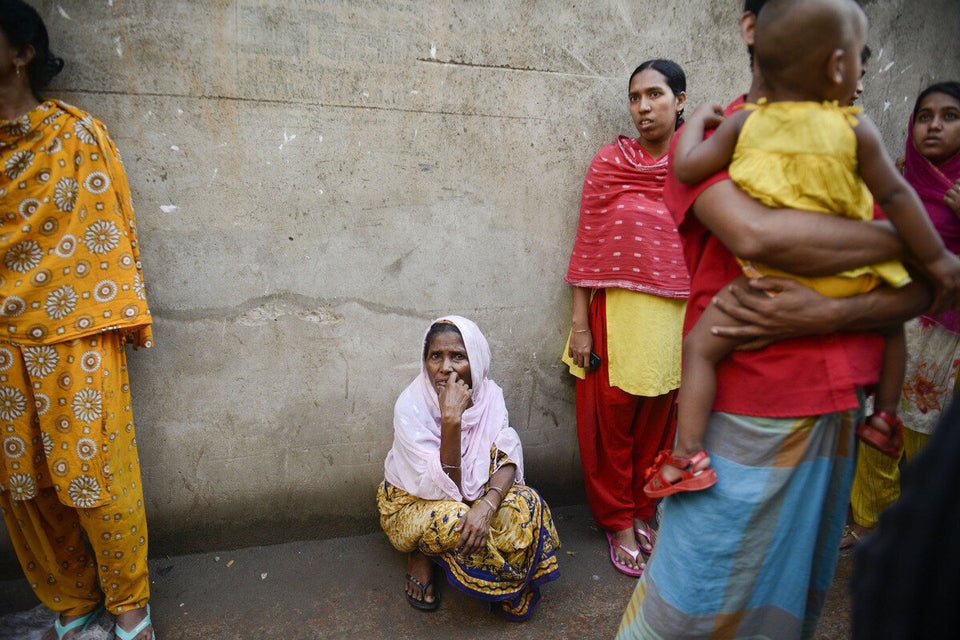 Dhaka fire