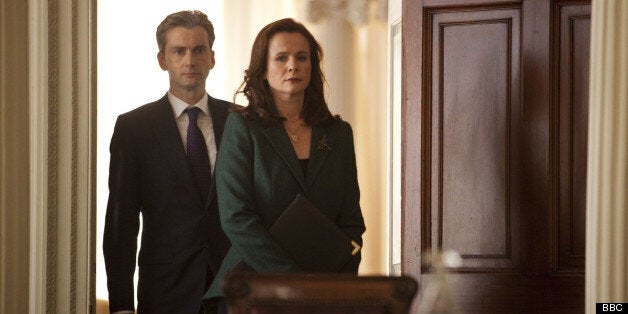 Tonight sees the finale of the political drama three-parter 'The Politician's Husband', with Aiden Hoynes (David Tennant) and wife Freya (Emily Watson) battling for parliamentary prowess - one for glory, one just for survival.
Last week's shocking episode found Hoynes resorting to desperate measures as he battled for relevance in the corridors of Westminster, and grew increasingly suspicious of his wife's relationships with other politicians.
But, he could be matched move for move by the increasingly robust Freya, particularly with the looming threat of a scorned au pair ready to bring him down in a sex scandal. Could Aiden be hanged for the wrong crime, in tonight's finale of this pacey, some may say squashed-up, drama that has done its best to fill the gap between the end of 'The Thick of It' and the return of 'Borgen'.
The Politician's Husband finishes tonight at 9pm, BBC2.