 Pope Francis held his first canonisation ceremony on Sunday creating over 800 new saints.
Many of those honoured were victims of a 15th-century massacre in the Italian town of Otranto carried out by Ottoman soldiers.
Eight hundred and thirteen Italians, the "martyrs of Otranto" were beheaded for refusing to convert to Christianity in 1480.
The name of only one of the victims, Antonio Primaldo, is known.
Others canonised include two nuns from Latin America, Laura Montoya from Colombia and Maria Guadalupe Garcia Zavala from Mexico.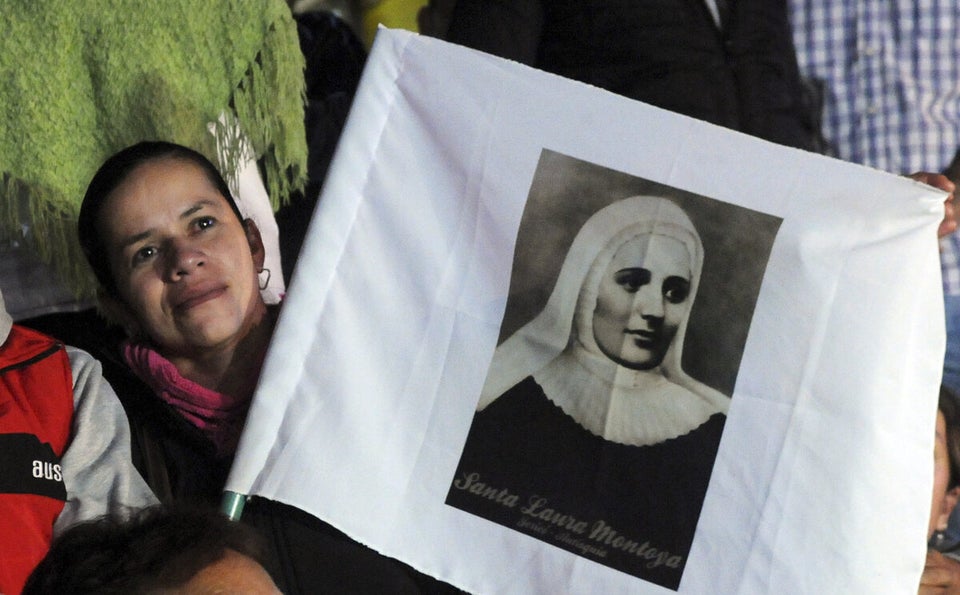 Canonisation
Related