 Dozens of people are chasing low skilled jobs and the government's benefit reforms could make the labour market even more crowded, according to a report published on the same day Boris Johnson attacked British workers for their 'sloth'.
The research by the Chartered Institute of Personnel and Development shows that 45 applicants apply for every low-skilled job, while the median number of applicants employers receive for medium-skilled roles is 29 and highly-skilled vacancies typically receive 10 applicants.
The report also shines a light on the extent to which employers discriminate against school-leavers and the unemployed, with 14% saying they would not consider taking on a school-leaver and 11% refusing to recruit from the ranks of the long-term unemployed.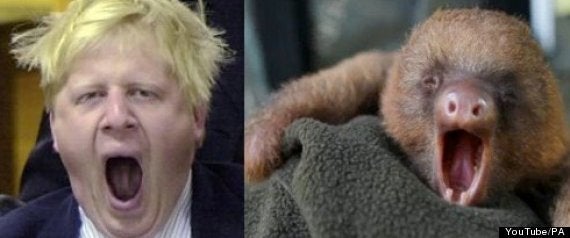 Boris Johnson accused British workers of being 'slothful'
Gerwyn Davies, CIPD Labour Market Adviser, said the labour market was at present a "battleground for job seekers, particularly those with fewer skills or qualifications."
He added "With more than forty applicants typically chasing every low-skilled job already; there's a danger that the stricter requirements being imposed by government on benefit recipients to look for work, coupled with the ongoing shift towards online recruitment, may lead to even more applicants for employers to consider for each vacancy in the future. It is very tempting for employers to feel overwhelmed by such a high volume of applicants and to set a high bar for their needs today."
More than 1,700 people applied for eight jobs at a new Costa café in Nottingham in February. A new sofa shop, which advertised just nine jobs in March, was inundated with more than 1200 applicants.
More than 4,000 job-hunters applied for just over 150 posts at the soon-to-open Tesco store in Rowner in April.
However there is some good news. The report suggested that employment growth is set to continue in the second quarter of 2013.
Davies said that signs of increasing buoyancy in private sector job were " encouraging suggesting that further employment growth is possible.
However he added: "With a projected increase of half a million people to the UK population over the next 12 months, the number of jobs being created may fail to keep pace with the population growth. In this scenario, we could see employment rising accompanied by increases to unemployment; as the Office for Budget Responsibility expects."
Popular in the Community