With Google I/O opening on Wednesday expectations are obviously high - but could Google be announcing a Smartwatch before Apple?
Smartwatches are set to usher in an era of 'wearable tech', similar to Google Glass but more discreet.
Pebble were first off the mark with their e-paper watch which connects to your smartphone and alerts you to incoming calls, messages and emails.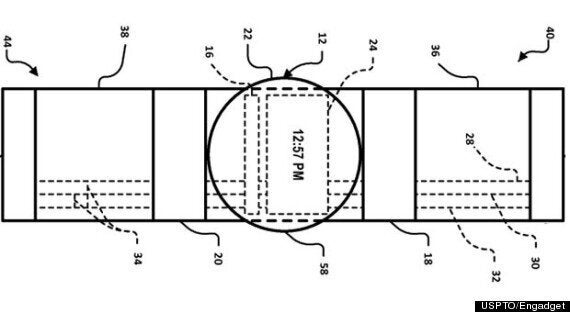 The patent posted online earlier this month
The hype and rumours around such products should obviously be taken with a pinch of salt but the fabled "sources" have been at it again.
Android Authority has spoken to an apparently very reliable tech whisperer who assures them the Google Smartwatch is in physical form and has even been taken on a tour of global Google offices.
The device is to be manufactured by Motorola and will need to be tethered to a smartphone to function - or so we're told.
They noted how the gesture input method could include the ability to "pinch, stretch and scroll on a platform with limited space available for user input".
It's all still rumours but we might be pleasantly surprised at Google I/O...