Michael Gove has come under fire after basing claims that children had "disturbing historical ignorance" on a handful of PR surveys, including polls by Premier Inn and the Sea Cadets.
A Freedom of Information Request has revealed that despite professing his allegiance to "evidence based policies" his assertions for a large part were not based on critical studies. The Department of Education (DofE) replies also contained woeful grammatical errors.
He wrote: "Survey after survey has revealed disturbing historical ignorance, with one teenager in five believing Winston Churchill was a fictional character while 58 per cent think Sherlock Holmes was real."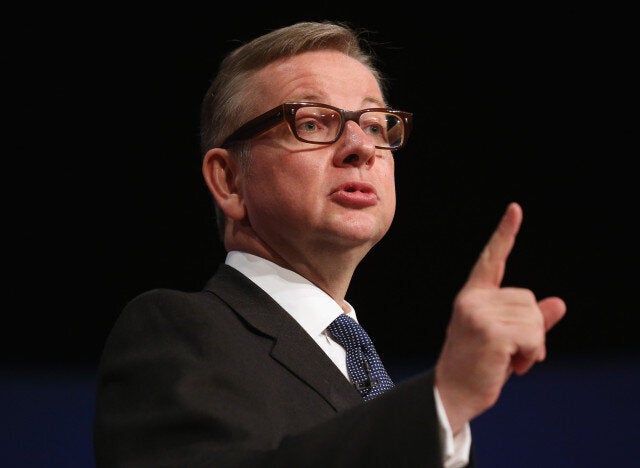 Michael Gove has come under fire
Originally the Department could only find one survey that backed up their statement, following the enquiry by Janet Downs, who is believed to be a retired teacher.
This was commissioned by TV Gold in May 2008, which asked all ages, not just teenagers, and contained a number of historical inaccuracies, for example claiming that 12% of people thought Lady Godiva did exist when she was a fictional character. While the famous legend of Lady Godiva riding through the town of Coventry naked has not been proven, the woman herself did exist.
The poll can be found here.
After further prompting, the DofE came up with a second list of surveys. They quoted a Premier Inn survey (2,000 11 – 16-year-olds), in which children apparently believed Delia Smith, Jerry Hall and Camilla Duchess of Cornwall were among Henry VIII's wives, while William Shakespeare was the chairman of the BBC.
However a glance at the hotel company's findings suggest that teenagers were taking the mickey out of the survey at Premier Inn's expense.
Another one of those listed was research carried out by the Sea Cadets to mark the anniversary of the Battle of Trafalgar, based upon a survey of 2,000 secondary school children.
It apparently found that one-in-20 children believe the Spanish Armada is a tapas-style cuisine and Horatio Nelson was the captain of the French national football team in the 1990s.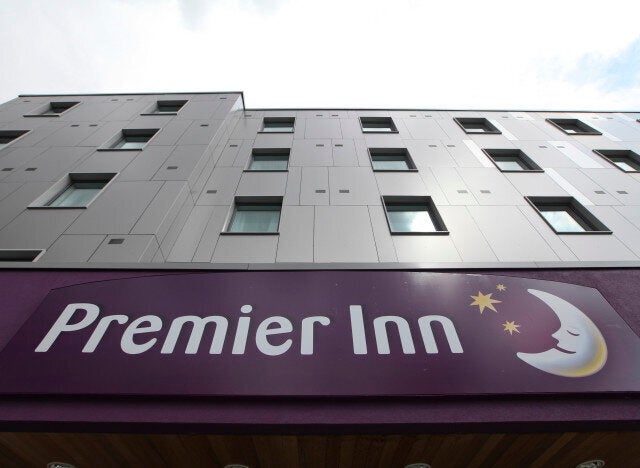 Premier Inn: Michael Gove's history resource?
It was commissioned to raise awareness of Trafalgar Day, and the DofE only had a link to the Telegraph article not the poll itself, suggesting this is what Gove's conclusion was based on. A spokesperson for the Sea Cadets told The Huffington Post UK: "The results highlighted that assumptions about knowledge are just that, but the survey was not a critical study."
Gove's research was also apparently based on a poll by London mums as well as a study commissioned by Lord Ashcroft of 1,000 children aged 11 to 18 to mark the unveiling of the Bomber Command Memorial in London. While this found that only 62% recognised Winston Churchill (more recognised the insurance dog) the poll also revealed that 95% recognised the British Legion's poppy and 84% knew what it signified, acknowledging the human cost of war.
Russell Hobby, general secretary of NAHT (National Association of Head Teachers), said in a statement to Huff Post UK: "In a poll that the NAHT hasn't done or checked, 110 per cent of school leaders said they were alarmed to hear that Mr Gove's statistics were not based on official sources.
"Meanwhile, head teachers are genuinely concerned at the number of policies - especially those that relate directly to teaching practice - which are based on whims rather than sound, evidence-based education theory. It would be funny if it didn't have such potentially dire consequences for pupils."
The Education Secretary has declared war on the teaching of history in recent weeks, accusing some teachers of promoting a "infantilised" view of the past last Friday, using an example of a history website which suggested using Mr Men characters to study the rise Hitler is symptomatic of culture of low expectations in teaching.
Russel Tarr, author of www.activehistory.co.uk, has responded to the accusations of "infantilisation" saying "His criticisms betray a lack of knowledge, understanding, and interpretation that would make a GCSE History student blush with shame. Ironically, given Mr. Gove's supposed commitment to rigorous academic standards, it appears that much of his research comes from dodgy marketing surveys from Premier Inn and UKTV Gold. Gove and his advisors - either through stupidity or mischievousness - failed to place me, my website, or the lesson into its appropriate context. "
Tristram Hunt MP, Labour's Shadow Education Minister, also slammed the Education Secretary's use of surveys, saying: "Any good historian will tell you that it is critical to base your analysis on multiple, credible sources. Before he rushes to judgment about young people, Michael Gove should make sure he has researched the evidence thoroughly. Otherwise he risks coming across as Mr Sloppy."
Christine Blower, General Secretary National Union of Teachers, told The Huffington Post UK: "Michael Gove does not have the backing of the profession nor many other sectors of society - including the CBI - for his reforms to the National Curriculum or examinations.
"It is hardly surprising therefore that he is scrabbling around to find any source, no matter how irrelevant, to prop up his ill-thought out proposals. The Education Secretary needs to stop this ridiculous charade that all is well with his vision for education and address the real concerns from those who understand education."