They may not quite be clad in black leather, astride a motorbike, but when it comes to MPs, the British public love a rebel.
Even the most rogue MPs vote roughly 90% of the time along their party lines - but phrase it differently to voters and there's a major disparity in popularity. Peter Bone, Conservative MP, (centre) is one of the party's top rebels
"Even the most rebellious Conservative MP only voted against the party in 10% of the votes," he told HuffPost UK.
The researchers used a YouGov online survey with two fake biographies of politicians, like this:
Politician A is 48 years old. After university, where he studied physics, he trained as an accountant, and set up a successful company. He is married with three children. He is an avid cricket fan, and a keen player in his youth; he is now a passionate advocate for sporting facilities for young people. He also has interests in the health service and pensions. He became an MP in 2010 and is a member of the Heath Select Committee and is known to be a hard-working constituency MP and a party loyalist.
Politician B is 45 years old and studied business at University. Before entering politics, he was a solicitor who ran a busy local practice. He is passionate about the environment and education. His wife is a primary school teacher and they have two children and he is a trustee of an educational charity that supports apprenticeships. He has been an MP since 2005 and he is known for his focus on education policy, and he regularly votes against his party line.
But survey respondents saw various different ways to interpret the Politician B's rebellious behaviour. He was described as:
regularly votes against his party line
one of the most rebellious MPs at Westminster
he votes against his party in 10% of votes.
he votes with his party in 90% of votes.
he has voted against his party 23 times in the last year.
All of those statements mean the same thing in practice, but Politician B saw a significant leap in popularity when his rebellions are described as "regular".
Cowley said he acknowledged that 10% rebellion may not be considered "regular" but added "suffice to say that to the party whips, his rebellions certainly feel regular."
"Being labelled as 'one of the most rebellious' appears to be slightly less popular. But these are all statistically insignificant differences.
"But the least popular way of expressing it – and a difference that is statistically significant – is as a percentage of votes with the party. When the public were shown a candidate who voted against their party in 10% of votes, they preferred that candidate by 15 percentage points.
"Yet when exactly the same information was presented as 90% loyalism, they preferred the other candidate by three points. That is an 18-point change in the relative position of the candidates, or a hardly insubstantial 9% swing."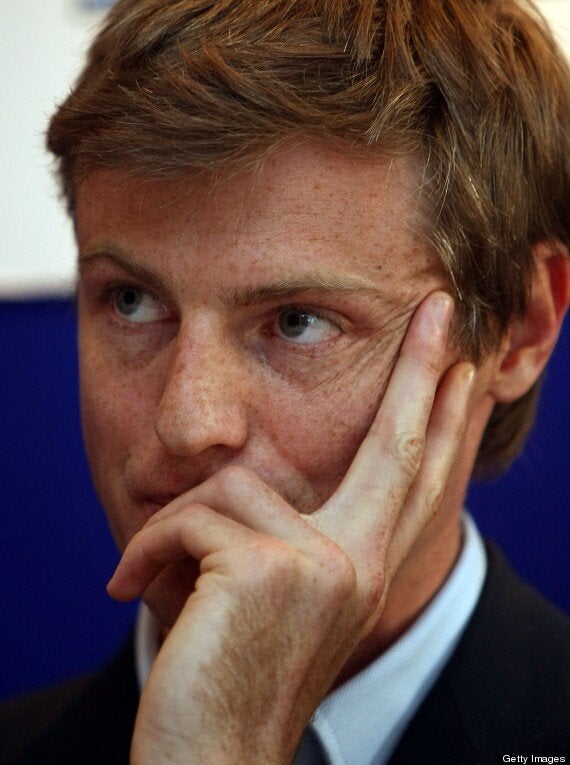 Zac Goldsmith is one of the Tory party's rebel MPs
Cowley said that his findings did not conclusively demonstrate that the public prefers rebellious MPs, as people may have expressed a preference for the two different MPs social policies, but he said it was "in line what we do know to be the public's preference."
On Tuesday, the researchers will name this sessions' most fierce backbench opponents in their new report on MP rebellion 'Cambo Chained'. the most rebellious MPs
Related