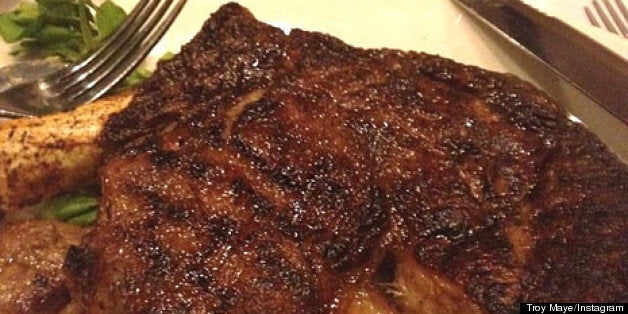 For two South Florida identity thieves, justice came served with a mouthwatering steak and a side order of macaroni and cheese — captured in a "food porn" photo posted online that helped investigators track the couple down.
Nathaniel Troy Maye, 44, of Harlem, N.Y., and Tiwanna Tenise Thomason, 39, of Miramar, are facing up to a dozen years in federal prison and hefty fines. The couple pleaded guilty to aggravated identity theft and possession of unauthorized access devices Friday in federal court in Fort Lauderdale.
IRS agents on the trail of a man who claimed he had 700,000 stolen identities to sell said they only had a few clues about who he was early in the investigation.