Two baby faced marines pose with a teddy bear, while a shorts-clad chimpanzee holds a camera in front of the Kremlin.
They make up a collection of 800 images taken by artists living within the former Soviet Union, which are set to go under the hammer at Sotheby's.
Entitled Changing Focus: A Collection of Russian & Eastern European Contemporary Photography, the 156 lots are expected to achieve close to £900,000.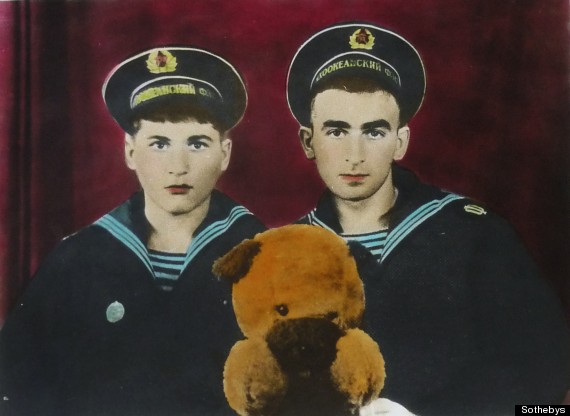 Suad Garayeva, curator of Contemporary Art CIS told Art Daily: "This unique collection sheds a fascinating light on the extraordinary and hitherto little-known photographic artwork produced in Russia during the second half of the twentieth century.
"The experimental snapshots, combining documentation of daily life with a fine-art are very different to the images of the region disseminated through Soviet propaganda."