The Gentoo birds, who live in the London Aquarium, have two eggs which are set to hatch in June.
Their two eggs are being carefully incubated by the first-time parents and are expected to hatch slightly ahead of the Duchess's July due date. William, er, or is it Kate, perch atop one of eggs, which is due to hatch in June
Aquarist Lucy Buckley said staff would be keeping a "close eye" on both penguins over the 40-day incubation period.
She said: "We were delighted to discover that Kate had delivered an egg last week, followed three days later by another.
"The group only took up residence here two years ago and this is their second mating season so we are very lucky and naturally extremely excited. It's now a waiting game to see if the eggs are viable.
"There is a 35 to 40-day incubation period before any chicks are born and we'll be keeping a close eye on the couple, who are doing a wonderful job keeping the eggs warm and protected."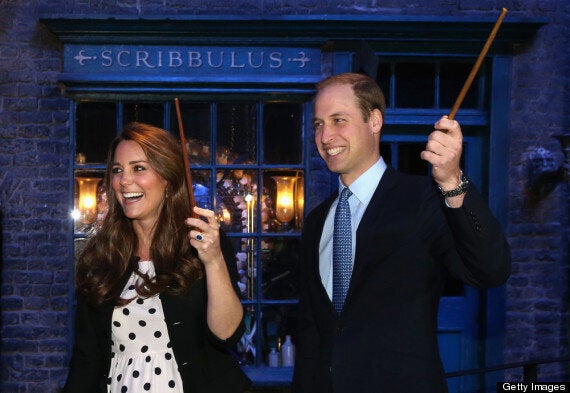 The Duke and Duchess of Cambridge are the adoptive parents of a baby penguin called Acorn at Chester Zoo
Four-year-old William and six-year-old Kate are taking it in turns to nurture their eggs in the nest which they created during their courtship.
They coupled up during the mating season last April and came together again this year to successfully mate, the aquarium said.
The birds are famous for their courting rituals, which involve males collecting pebbles to nest build and declaring their interest in a female by presenting the stones as "love tokens".
William and Kate are part of a 10-strong group of Gentoo penguins who live in a special Antarctic-themed area at the aquarium.
The Duke and Duchess have already proven to be penguin fans when they adopted a baby penguin called Acorn at Chester Zoo just days after the royal wedding.
In honour of the stress-sensitive creatures, here are 20 cute pictures of penguins teaching you how to relieve tension and be positive: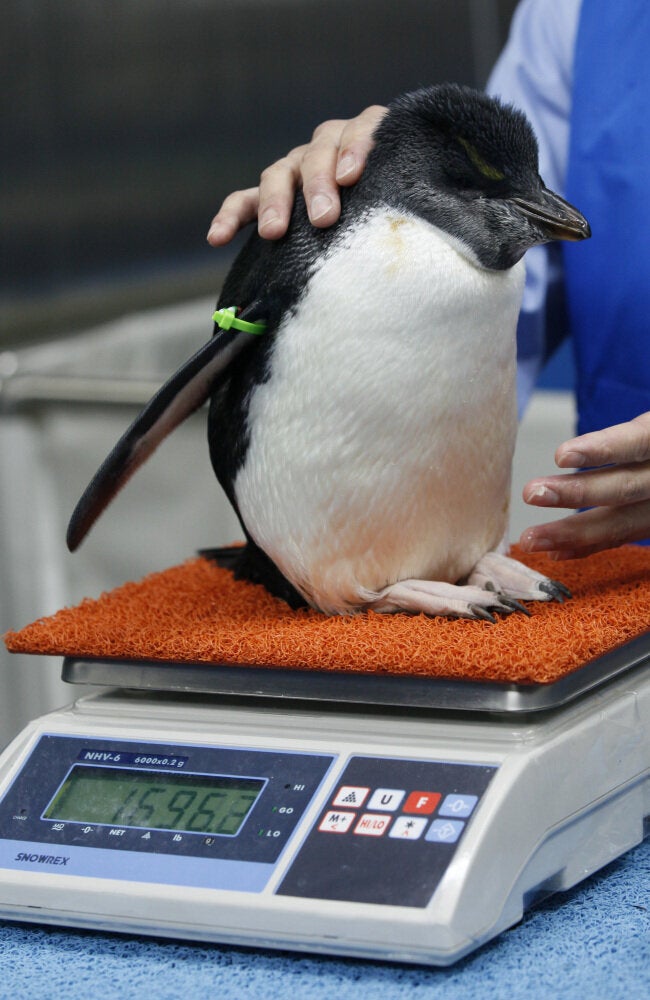 20 Positive Penguins
Related