When you're presenting your finely-crafted work to Prince Harry, with the world watching, you don't really want him to react like this.
The prince grimaced as he was presented with a doll that was supposed to be his likeness during his trip to the United States.
Prime Minister David Cameron showed more decorum, smiling as looked at his version. Says it all - Harry reacts to his beret-wearing doll
The dolls were made by British entrepreneur Jo Roach, whose MakieLab businesses allowing people to create dolls of themselves operates in Britain and the United States.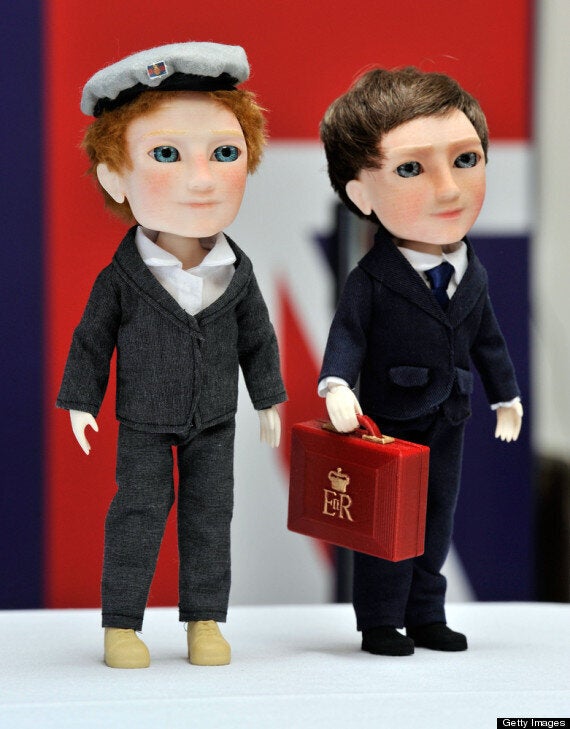 Harry said the way his beret was positioned on his head looked "a bit French," it was reported, while Cameron spotted he had been given a somewhat trendier hairstyle than he currently sports.
Popular in the Community