One of the last remaining Lancaster Bombers has taken part in a flypast to pay tribute to the 70th anniversary of the legendary Dambusters raid.
The veteran aircraft flew over the Derwent reservoir dam in Derbyshire where the original crews practiced for the World War II attack.
The tribute was part of a number of events happening around the UK on Thursday including a 'Field of Messages' at National Memorial Arboretum in Alrewas, Staffordshire.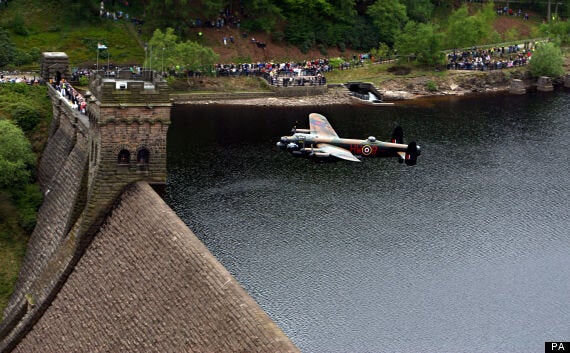 The plane is one of only two remaining operational Avro Lancasters
The Dambusters raid was meant to strike right at the heart of the Nazi industrial war machine by taking out three dams in the Ruhr valley, flooding the area.
A new type of weapon, the bouncing bomb, was designed and tested by Barnes Wallis specifically for the mission.
Two of the dams were breached while another sustained only minor damage. In the vally, 1,600 people drowned.
The raid was carried out by 133 airmen in 19 Lancaster bombers who formed the RAF's 617 squadron. Fifty-six men and eight aircraft did not return.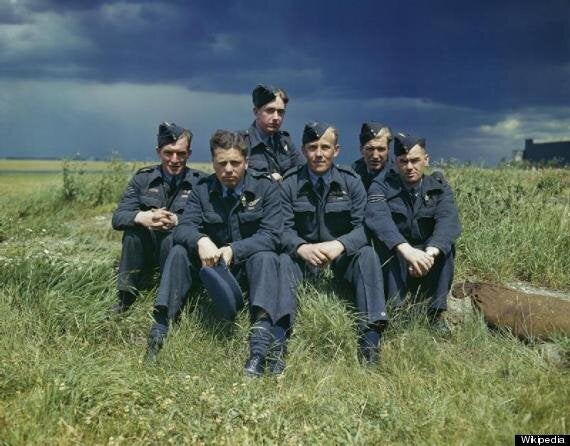 The crew of "T for Tommy" who survived the raid
Although the top-secret attack, named Operation Chastise, helped boost morale in Britain when it was reported, typically efficient German repairs soon mitigated the effects if the raid.
The attack was immortalised in the 1955 film 'The Dam Busters' starring Michael Redgrave and Richard Todd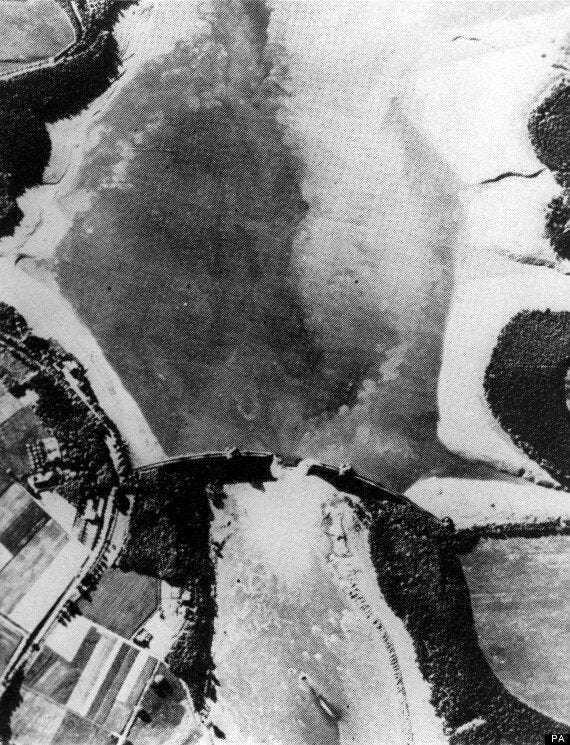 The Mohne dam after the "dambusters" raid 1943
Speaking to the BBC, the 94-year-old, who was born in New Zealand, said: "I believe from an operational point of view they were very successful.
"They had achieved the two major primary targets, they had damaged Sorpe - but not perhaps as great as Barnes Wallis had anticipated - but coming back to the general feeling the effect on the British morale was really significant and I think from that point alone it was justified and can be categorised as successful."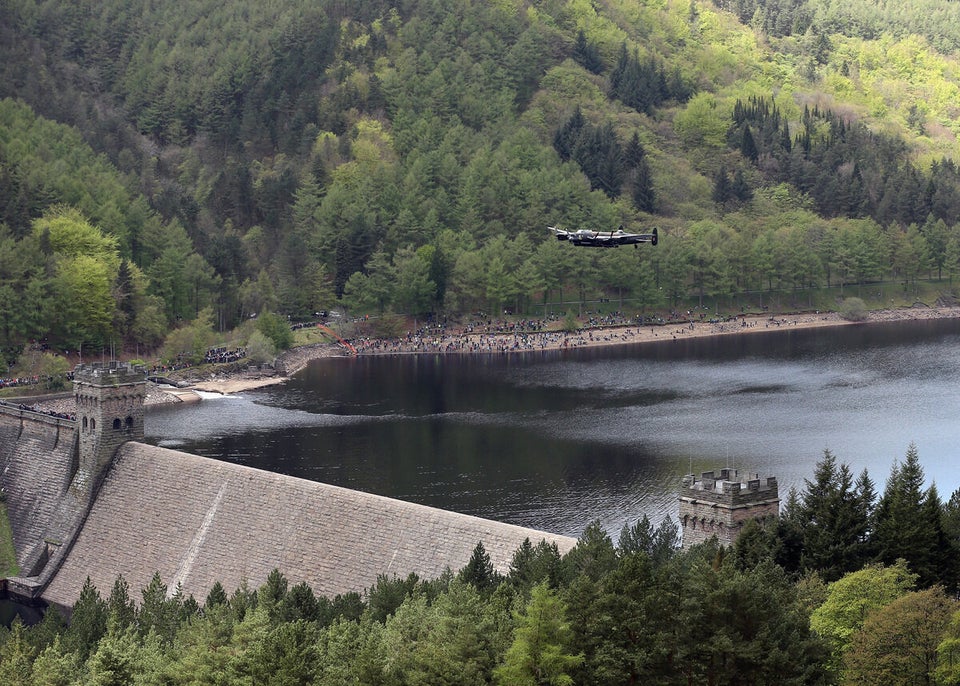 70th Anniversary Of The Dambuster Raid