"I'm thankful to PSG for giving me the opportunity to continue but I feel now is the right time to finish my career, playing at the highest level," he said in a statement.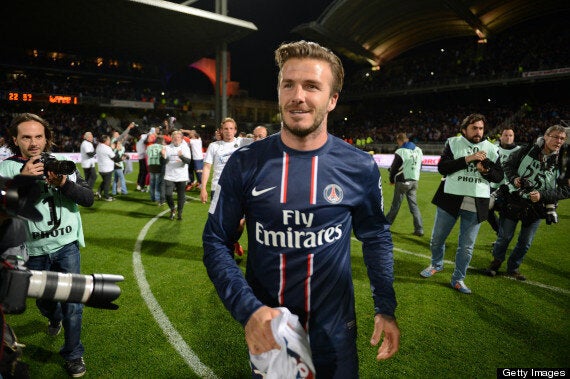 Paris' British midfielder David Beckham celebrates after Paris Saint-Germain won the French L1 title
"If you had told me as a young boy I would have played for and won trophies with my boyhood club Manchester United, proudly captained and played for my country over one hundred times and lined up for some of the biggest clubs in the world, I would have told you it was a fantasy. I'm fortunate to have realised those dreams.
"To this day, one of my proudest achievements is captaining my country.
"I knew every time I wore the Three Lions shirt, I was not only following in a long line of great players, I was also representing every fan that cared passionately about their country.
"I'm honoured to represent England both on and off the pitch. I want to thank all my team-mates, the great managers that I had the pleasure of learning from. I also want to thank the fans who have all supported me and given me the strength to succeed."
Beckham joined the French side in January, and manager Carlo Ancelotti had been clear that he and the club's owners wanted Beckham to stay on.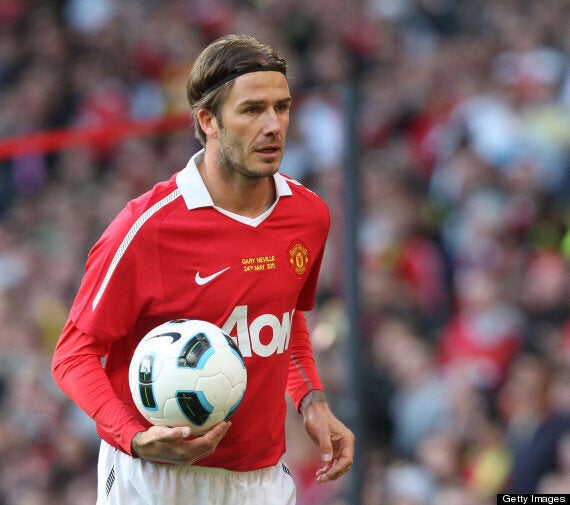 Beckham made 398 appearances from Manchester United, lifting the Premier League trophy six times and winning the Champions League.
He turned 38 this month, the only English player to win the league in four different countries.
Last month, it seemed that Beckham was still undecided about his future in football.
He told Sky News: "You get a reminder of your age every now and again, but I'm still enjoying playing. I love playing and until that goes away I hope I can continue.
"It's something that I'm not even really thinking about right now and until I decide that's the right thing to do, retiring is not an option yet."
The prime minister, David Cameron, who worked with Beckham through his work as an ambassador for London 2012 and the failed 2018 Word Cup bid, told reporters: "David Beckham has been an outstanding footballer and a brilliant ambassador for his country. Congratulations on a fantastic career."
Beckham, who began his career at Manchester United in the famous "class of 92" alongside Nicky Butt, Paul Scholes and Ryan Giggs, has had a glittering, if controversial, career.
He joined the club as a 14-year-old from Leytonstone, east London, and made 398 appearances, lifting the Premier League trophy six times and winning the Champions League. David and Victoria Beckham, announcing their engagement
He has collected 115 caps for his country. His name has been on the teamsheet of the biggest clubs in the world, including Real Madrid, AC Milan and Los Angeles Galaxy.
The family, and their four children, Brooklyn, Romeo, Cruz and Harper, have been constantly in the media spotlight, from Manchester, to Madrid, to LA and back to London.
Along with wife Victoria, he is believed to have a fortune of £165m, much earned from lucrative endorsement deals.
Beckham has two more games at PSG to go before the end of the season, his final game will be on May 18, at home to Brest.