The Financial Times has become the latest media outlet to be hacked by the pro-Assad regime 'Syrian Electronic Army'.
The group of hackers has claimed responsibility for attacks against the BBC, the Associated Press, The Guardian and others in recent weeks, usually targetting official Twitter accounts.
The SEA were said to be responsible for a hoax Tweet claiming President Obama had been injured in an attack on the White House, which sent stocks tumbling before it was corrected.
Now they appear to have struck again. On Tuesday messages signed "#SEA" and promoting anti-rebel propaganda appeared on several FT Twitter accounts, including @FTTech and @FTMidEast.
Some of the messages including videos with graphic content showing what the group claimed were atrocities committed by rebels against civilians.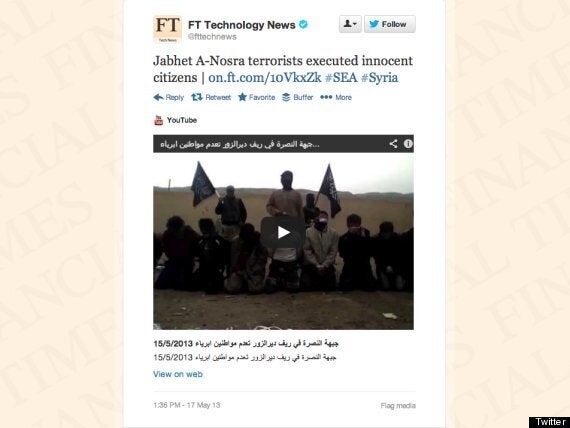 The group also appeared to have broken into the FT's content management software and posted several articles to the Tech blog.
The newspaper's chief foreign affairs commentator said that the FT was sorry and was working on getting the hack fixed.
Jarno Limnell, director of Cyber Security for Stonesoft said:
"Their activities show us is that cyberspace is an important part of every contemporary conflict and the severe effects cyber-attacks can have globally. The impact the White House tweets had on the Dow Jones falling over 140 points.
"Information is both an asset to be protected and a weapon to be used for offense and defence. Fight over images and truth has merely intensified in the era of cyber conflict."
Popular in the Community