Julian Assange should not be in jail, according to the director of the film detailing the story of Wikileaks.
Alex Gibney, Oscar-winning director of 'Taxi to the Dark Side' and whose recent film 'Mea Maxima Culpa' explored the Vatican's attempts to deal with crimes of child abuse by certain members of its clergy, told HuffPostLive this week that, "whatever you think of Julian Assange, he is a publisher... and if those charges are laid, we should be up in arms."
WATCH the video above to hear Alex Gibney explain why he thinks Julian Assange deserves his freedom.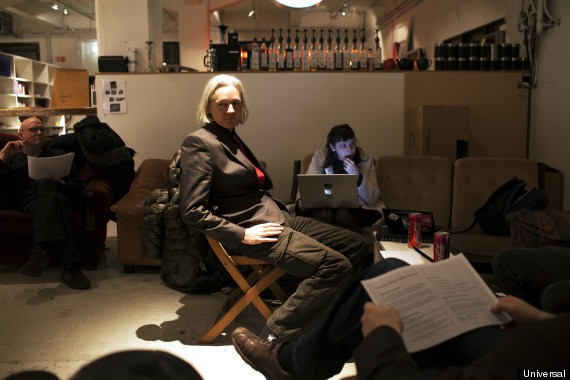 Julian Assange on camera for Alex Gibney's documentary telling the story of Wikileaks
The film, 'We Steal Secrets: The Story of Wikileaks' is in cinemas in the UK from 12 July. Watch the trailer below...