A "bloody pig's head" has been found in the locker of footballer Kenwyne Jones, leading Stoke City's manager Tony Pulis to launch an investigation.
In response, it has been reported that a "furious" Jones smashed the car windscreen of a fellow player he believed responsible for the prank.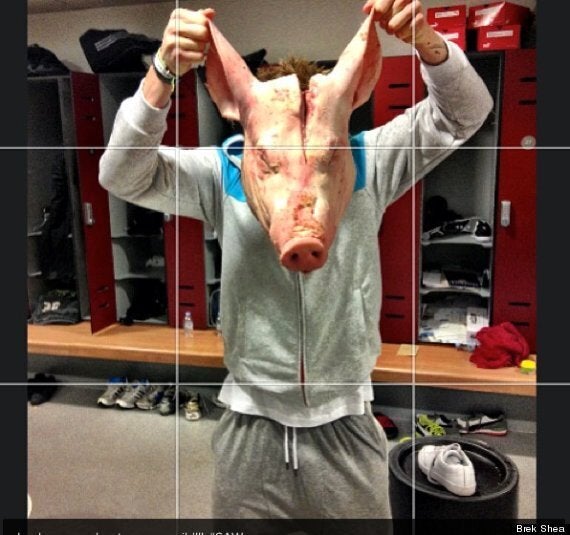 The pig's head was found in Jones' locker
Jones' team-mate, defender Brek Shea, tweeted a picture of the pig's head, while Jones' girlfriend Kissa Abdullah, launched a scathing attack on the incident, also on the social network.
Shea referred to the incident as "locker room banter gone wild".
A club statement confirmed the incident, saying: "A full internal investigation will be carried out. Those responsible for any unacceptable behaviour will be dealt with in accordance with the club's disciplinary procedures."
Related