Forward Philippe Coutinho was Liverpool's match-winner but Jamie Carragher was the star of the show at Anfield on his 737th and final appearance for the club.
The veteran centre-back brought the curtain down on a first-team career spanning 16 years 131 days - the seventh longest in the club's history.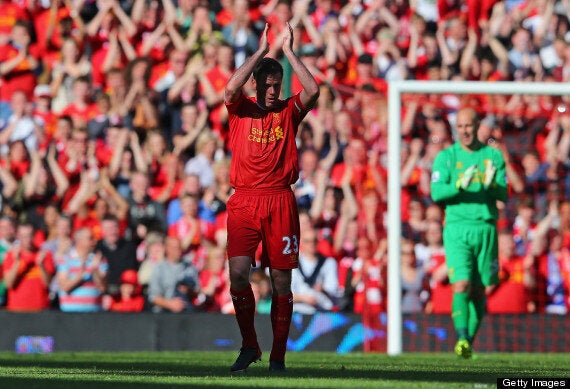 Such is his longevity the 35-year-old has served under six different permanent managers at Anfield but his own influence on the team during that time cannot be underestimated.
And while the day was rightly a celebration of his achievements, the fact the game had the slight feeling of a testimonial would not have impressed the ultra-competitive, ultra-professional Carragher.