A performance artist has announced he is the mysterious naked man who has been pictured dashing around Beijing with a giant crucifix.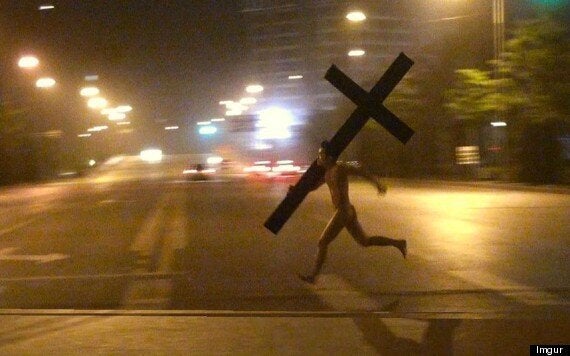 Artist Li Binyuan says he is the Wingjing Streaker
"So far, only six times have been recorded and put online by spectators. The internet creates such a wonderful way to interact, and I really want to see what others think of this thing I'm doing. It makes conversation online."
According to Kotaku, Binyuan is a graduate of the prestigious China Central Academy of Fine Arts, and in 2010 made a video of himself brushing his teeth, shaving and washing his face – on the subway.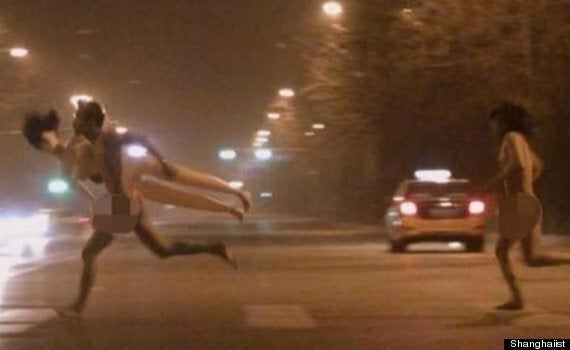 In this incidence, a sex doll is substituted for a crucifix
But Binyuan, who has also been pictured riding a moped (naked of course and carrying his ever-present cross) and wresting an inflatable sex doll through Beijing's Wingjing area, says there will be no more nude stunts.
Having announced he was hanging up his crucifix and presumably putting on some clothes, he signed off with: "I'm done. Bye-bye."
Here's hoping Binyuan's next project is as fun as this one was.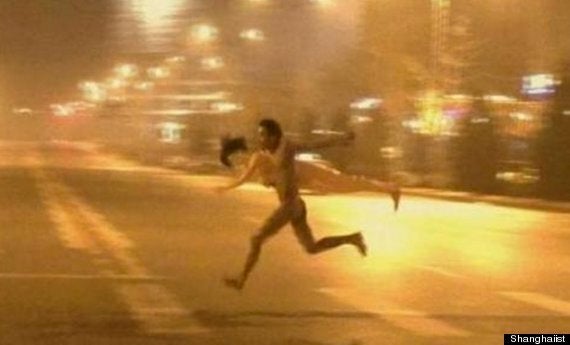 Now the mystery is solved, Binyuan says he's quitting his nightly flits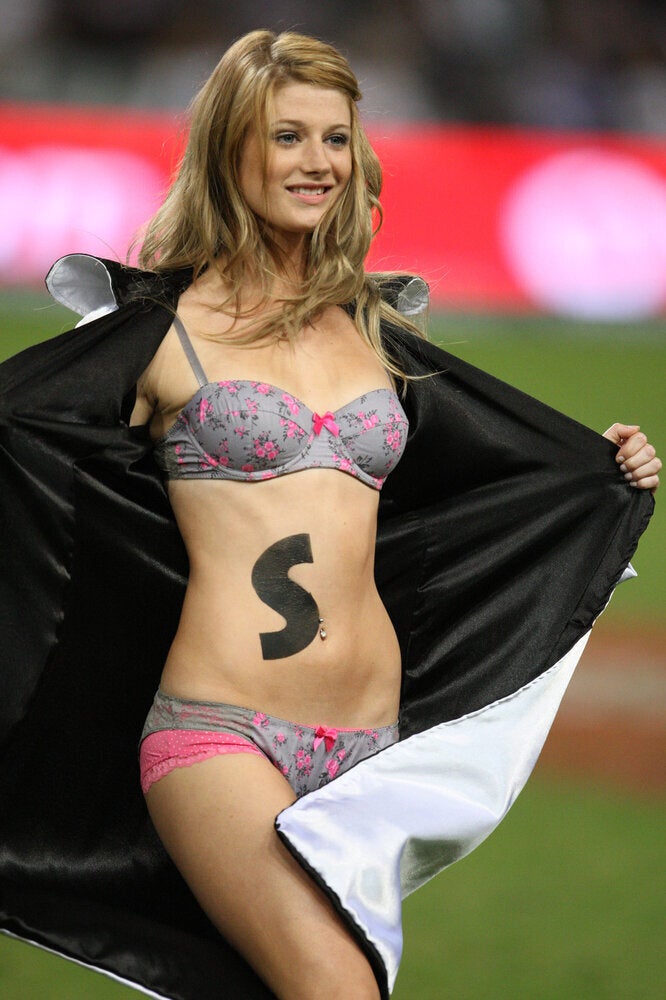 (WARNING: CONTAINS NUDITY) Sporting Streakers