The Oscar-winning actress posed for pictures alongside some of her Catching Fire co-stars including Liam Hemsworth and Sam Claflin.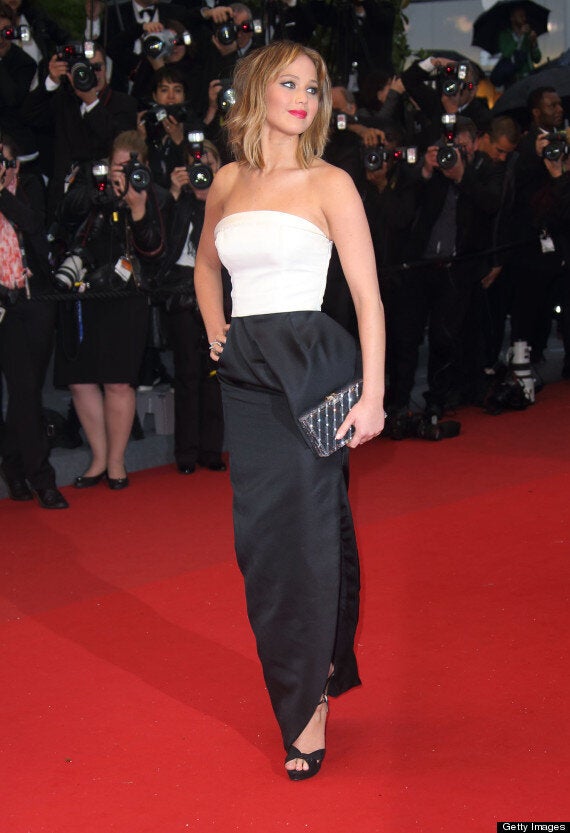 Jennifer Lawrence wows on the red carpet
In the evening, Lionsgate held a lavish soiree beside the beach on the Croisette, complete with flowing liquid chocolate and parading models dressed in the film's ornate costumes.
The promotion for the upcoming movie also saw digital flame billboards constantly burning at the Majestic Barriere hotel.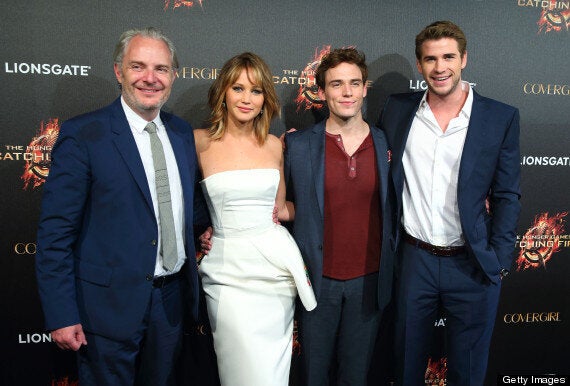 Francis Lawrence, Jennifer Lawrence, Sam Claflin and Liam Hemsworth attend the party for 'The Hunger Games: Catching Fire'
However, a planned stunt at the party to promote the film was scuttled due to the poor weather that has plagued the first five days of the French Riviera festival.
The movie is based on the second book in author Suzanne Collins' best-selling trilogy about teenagers being forced to battle to the death.
It will be released in November.