Zenit St Petersburg midfielder Roman Shirokov was sent off for making an obscene gesture at the club's own fans after he scored in their 3-1 win against Volga Nizhny.
Shirokov was booed onto the pitch by the notorious Zenit supporters and after he doubled the Russian champions' lead in stoppage-time he swore at his detractors.
Immediately red-carded by the referee, Shirokov was jeered again by the home support and made a second obscene gesture as he left the pitch.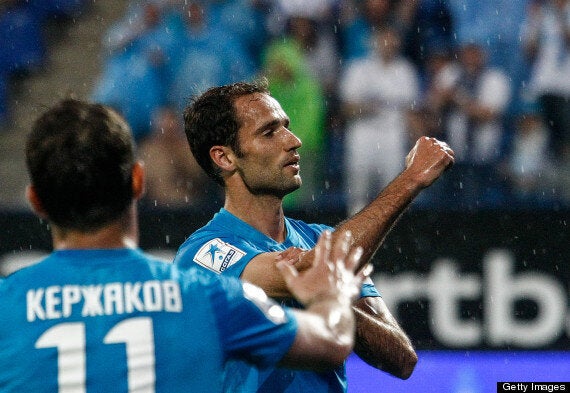 Shirokov gestures at the Zenit fans who booed him
Zenit are second in the Russian Premier League, three points behind CSKA Moscow, with three games remaining.
Related