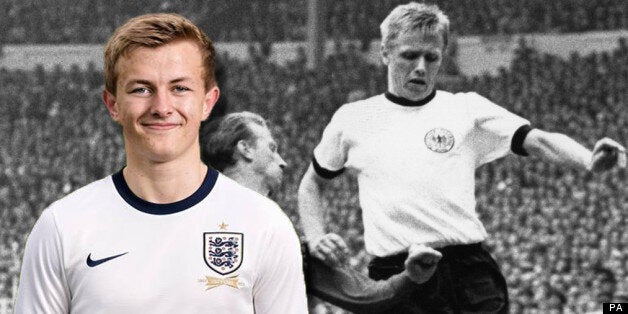 Wilshere tweeted an image of an England fan in the new, round-neck, shirt on Monday as sportswear firms ramp up the publicity surrounding new football kits coming out this summer.
Although the design is pleasingly retro, it does bear resemblance to West Germany's iconic 1966 and/or 1974 World Cup strips.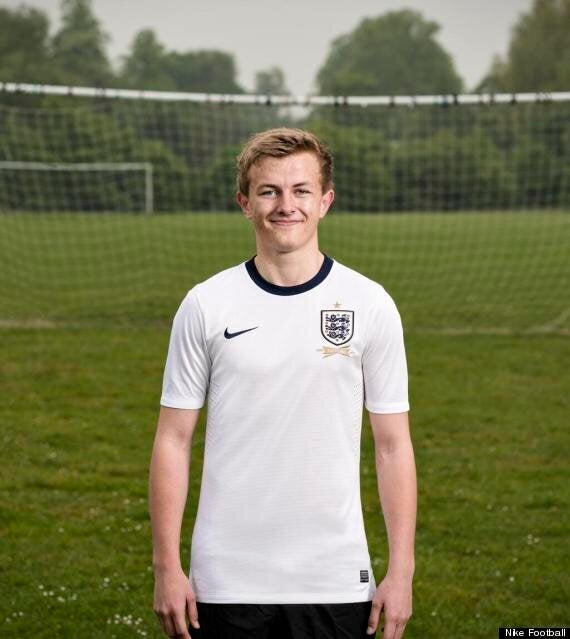 The new England shirt, revealed by Wilshere on Twitter
The likelihood is England will sport the new strip in next week's friendlies against the Republic of Ireland at Wembley and Brazil in Rio de Janeiro.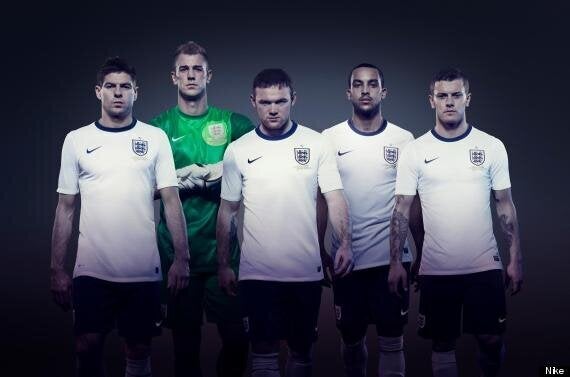 England's kits had, with the exception of a seven-year period with Admiral between 1974 and 1981, always been designed by Umbro, who are owned by Nike.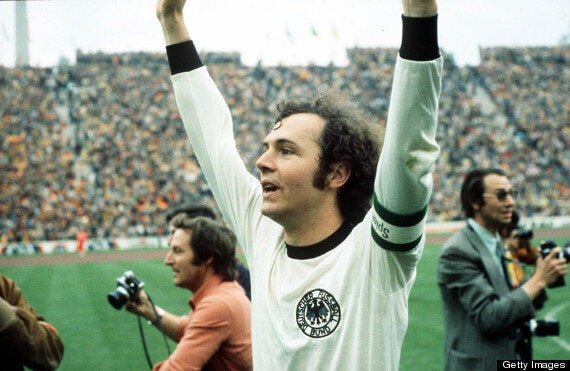 West Germany's 1974 World Cup-winning adidas strip
However despite Umbro regaining their mojo with some classy kits from 2009, they are paving way for the more lucrative Nike, who will kit supply Manchester City from next season as well.