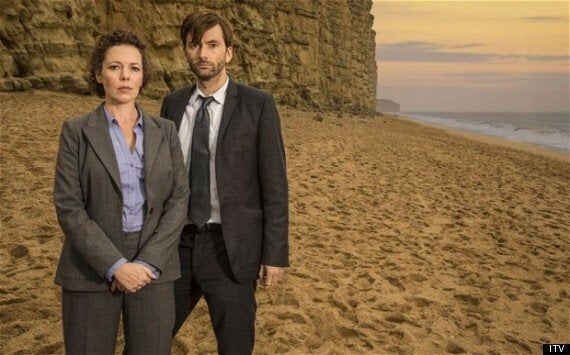 The identity of the 'Broadchurch' murderer kept millions of viewers hooked for weeks
"It wasn't hard to keep quiet by then," he remembers. "People would tell me, 'It's driving me mad, but don't tell me.' My wife didn't know until 10 days before the episode went out. Even ITV boss Peter Fincham didn't know. It was great that ITV trusted us."
Chibnall explains that he spent the last decade chewing on the ideas that would eventually make their way into one of the year's biggest television hits, with the fictional coastal town of Broadchurch being devastated by the murder of one of their own, and the crime investigated by two traumatised police officers (David Tennant and Olivia Colman).
Chibnall tells HuffPostUK:
'Born and Bred' was my first project, and that was an ensemble with lots of actors, and I wanted the same thing but with a darker version. 'Murder One' and 'Twin Peaks' are also buried quite deeply in my TV DNA and so the combo of those things were always percolating away.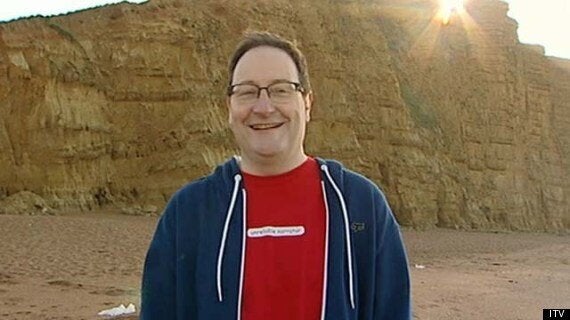 Broadchurch writer Chris Chibnall deliberately set his storyline close to home
"I was walking along the coastline where I live. I thought, 'I could set it here so I don't have to travel,' and that idea of a community under examination coalesced with the landscape I was on."
Despite everything coming together so well, Chibnall admits that the phenomenal success was not something he was daring to expect.
"You'd be mad to be confident, asking viewers to stay with you for eight weeks. You'd expect to lose a milliion between Episodes 1 and 2. We realised that people were recording, and then episode 3 saw the numbers rise up by a million. But we never took it for granted, even up to the last episode."
Now, the writer is beginning to set pen to paper for Series 2… and possibly 3. So what's in store for the Broadchurch community now? "I'm saying nothing," he says, and Chibnall's wife can probably attest that is indeed the case.
'Broadchurch' complete Series 1 is now available on DVD. Pictures below...