'The Dark Knight Rises' star was snapped arriving at LAX Airport in Los Angeles looking almost unrecognisable with a bald head and ginger beard.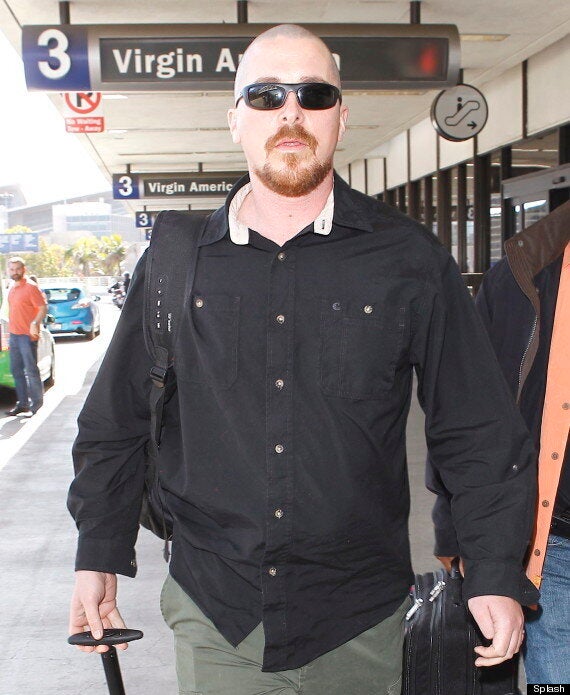 Christian Bale arrives at LAX
The 35-year-old Oscar-winning actor shaved his head so he can realistically appear as balding when playing Melvin Weinberg, a paunchy con man in 'American Hustle'.
Bale was flying back New York City where he was filming the crime drama, which is set in the 1970s and directed by 'The Fighter' director David O. Russell.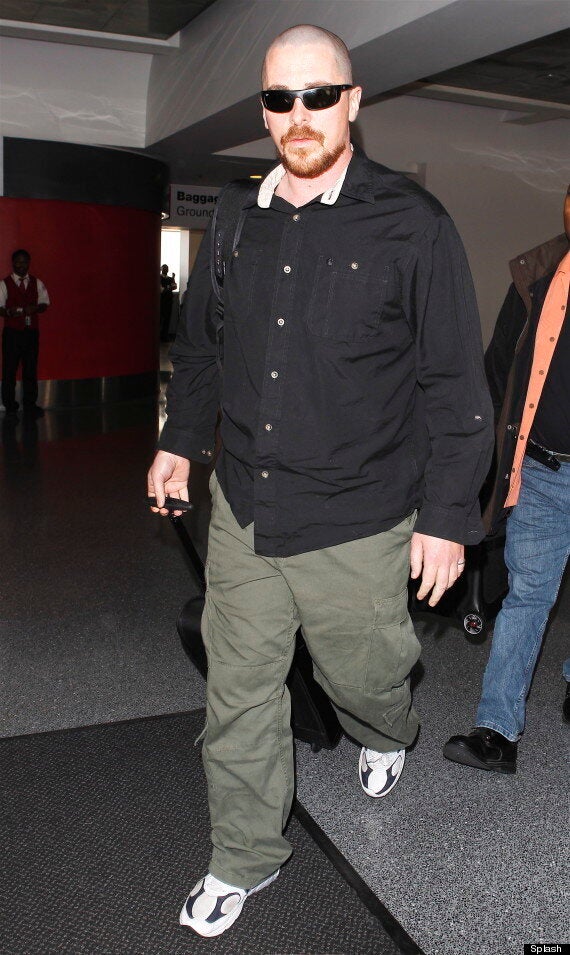 'American Hustle' is the true story of a con artist and his partner in crime, who were forced to work with a federal agent to turn the tables on other cons, mobsters, and politicians - namely, the volatile mayor of impoverished Camden, New Jersey, according to IMDB. Christian Bale on set as Melvin Weinberg
Bale will star alongside Amy Adams and 'Silver Linings Playbook' stars Jennifer Lawrence and Bradley Cooper in the flick, which is due for release in December.
The British star, with his reputation as a method actor, previously lost 63 pounds to play the role of Trevor Reznik in 2004 film 'The Machinist'. Christian Bale at The Dark Knight Rises premiere in 2012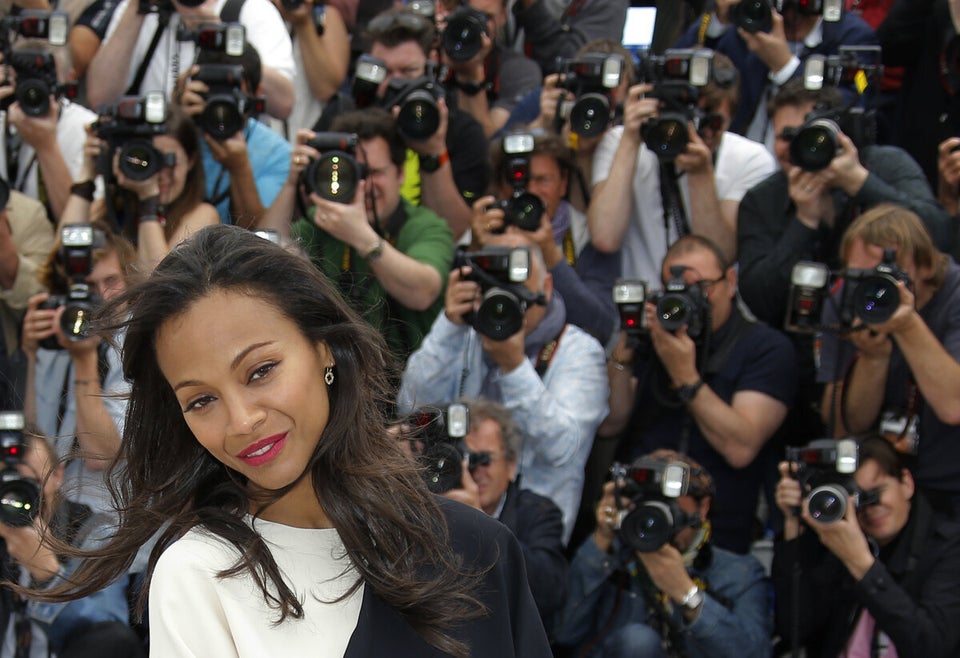 Cannes Film Festival