Touching footage of a survivor of the Oklahoma tornado being reunited with the dog she thought she had lost has emerged.
She told of holding her schnauzer as the tornado flattened her home, before finding herself lying in the rubble with no sign of him.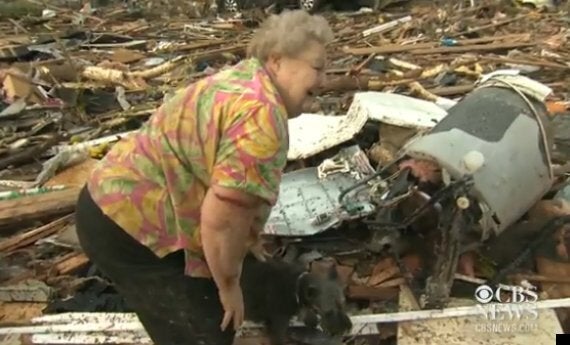 Barbara Garcia drops to her knees with relief when she realises her dog is alive
With an air of resignation, she told the news channel: "Then it was light, I thought, well, I'm OK. I had some stuff on top of me. I started wiggling.
"I hollered for my little dog and he didn't answer, he didn't come, so I know he's in there somewhere."
Sadly surveying the wreckage of her home she says: "It was there and it was gone."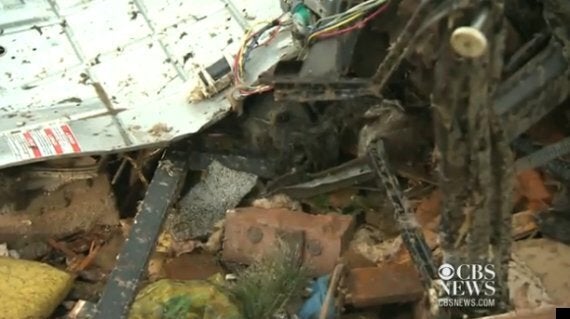 The schnauzer wriggled clear of the rubble, seemingly without a scratch
Suddenly a voice off camera alerts the crew to a dog beneath the rubble.
Garcia drops to her knees, crying "Help me! Bless your itty bitty heart, oh thank you god."
As she pulls her beloved pet from the wreckage, she says: "I thought god had answered one of my prayers to let me be OK, but he answered both of them because this was my second prayer." Teachers carry children away from Briarwood Elementary school after a tornado destroyed the school
As many as 26 tornadoes were reported in Oklahoma, Kansas, Illinois and Iowa, with winds reaching speeds of 200mph, according to the National Weather Service.
The storm laid waste to scores of buildings in Moore, a community of 41,000 people about 10 miles south of Oklahoma City.
Street after street lay in ruins, homes were crushed into piles of broken wood and cars and trucks were left crumpled on the roadside.
The Governor declared a state of emergency in 16 counties and President Barack Obama declared a major disaster area in Oklahoma, pledging his government would provide federal aid in addition to state resources.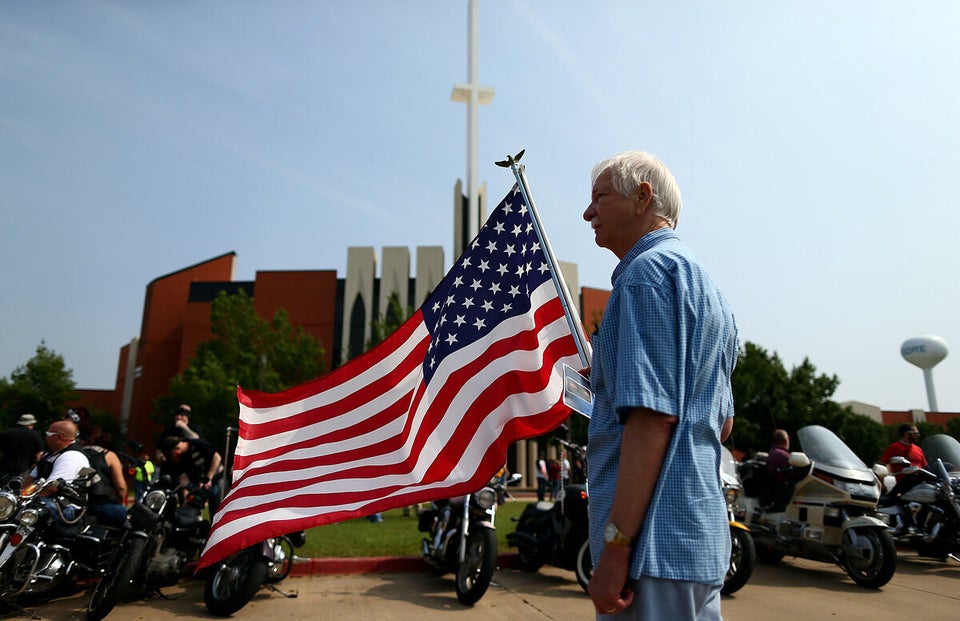 May 2013 Central U.S. Tornadoes (GRAPHIC IMAGES)
Popular in the Community