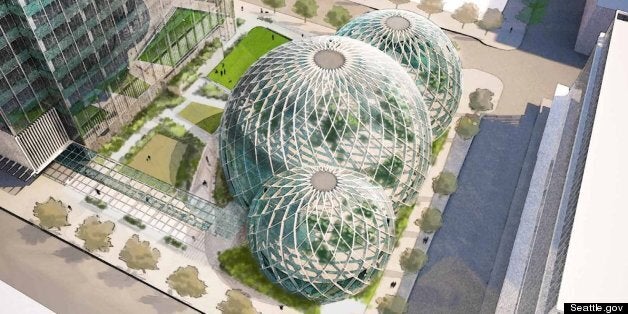 Amazon has proposed a new headquarters building for downtown Seattle - and it's pretty astounding.
The new design features three geodesic-style domes, which look like giant greenhouses.
Together with a pair of mirrored towers, the new HQ would total 3.3 million square feet of office space.
"The generative idea is that a plant-rich environment has many positive qualities that are not often found in a typical office setting. While the form of the building will be visually reminiscent of a greenhouse or conservatory, plant material will be selected for its ability to co-exist in a microclimate that also suits people."
Take a look at more images of the proposed design, which is still in the discussion stage, below.