A local Mayor surprised shoppers by driving his car through the automatic doors of a Tesco Express store.
Councillor Terry Buckle, sworn in as mayor of St Edmundsbury in Suffolk just last week, drove his silver Vauxhall Vectra towards the store, whose automatic doors opened, allowing the car to speed into the fruit and veg aisle.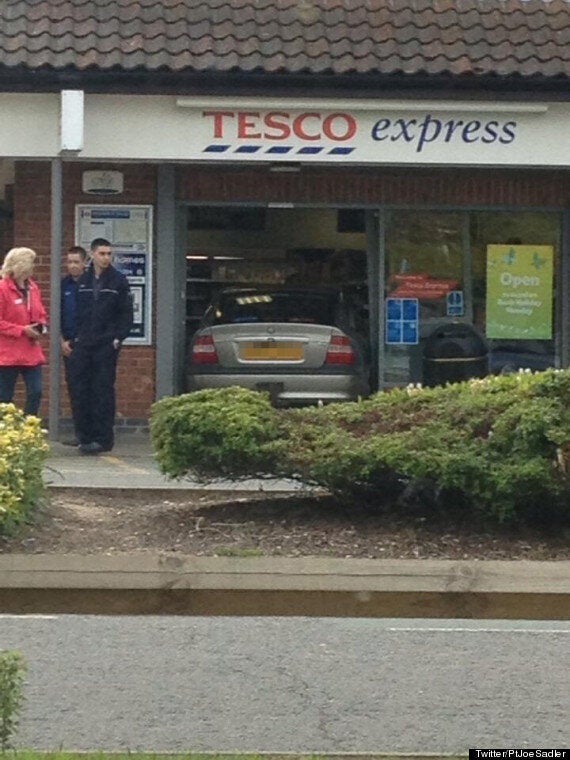 Mayor Terry Buckle drove his car through the sliding double doors of Tesco
"He's gone to bed with some tablets," she said.
Suffolk Police said they had been called to the scene but no-one was injured nor any serious damage caused.
A Tesco spokesman said: "We wish the driver a speedy recovery and are relieved that none of our other customers or colleagues were hurt during this incident.
"An ambulance attended the scene and the shop is open and trading as usual for our customers.
"We'll be working as quickly as possible to get the front of the store repaired and back to normal."
Related