Changes to Champions League rules agreed today could see Europe's top nations having up to five teams in UEFA's top club competition.
From 2015, the Europa League winners as well as the European champions will qualify automatically for the following season's Champions League.
But if the Europa League is won by an English club, they will no longer take the qualification place of a team finishing fourth in the Barclays Premier League - as happened controversially with Tottenham last season when Chelsea won the Champions League but finished sixth.
The principle was agreed by UEFA's executive committee today and will be formally announced at the European governing body's Congress in London tomorrow.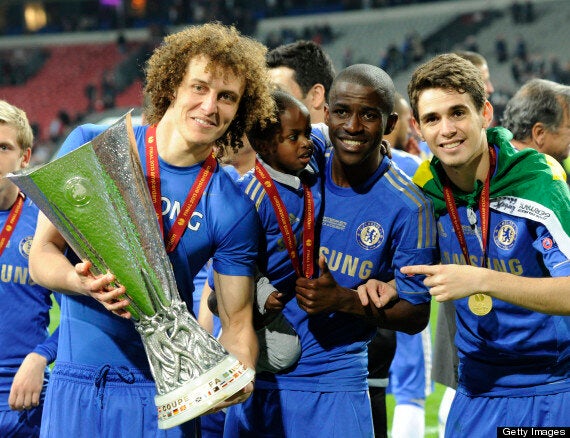 Chelsea won the Europa League in Amsterdam last week
The move is designed to make the Europa League more attractive and to persuade clubs to take the competition more seriously.
The change to allow a maximum of five clubs also answers concerns from the European Clubs' Association who felt that the chances of the Europa League winners taking a place away from clubs qualifying via the domestic league was unacceptably high.
In the unlikely event of two clubs from the same country winning the Champions League and Europa League and both finishing outside of the domestic qualifying places, then those teams would still qualify for the Champions League but the side finishing fourth would miss out.