Cristiano Ronaldo will almost certainly leave Real Madrid before his contract expires in 2015, and despite his apparent differences with José Mourinho the pair could join forces at Chelsea.
Madrid's former president and rent-a-quote extraordinaire Roman Calderón suggested Ronaldo's relationship with current president Florentino Pérez is strained because he inherited him, which may lead to the Portuguese's departure.
"He did the same with Arjen Robben and Wesley Sneijder. It was unbelievable that when he came he decided to give them away. Then, the next season, they were playing in the Champions League, in the Bernabeu, against Real Madrid for their respective new clubs."
One problem, there. Pérez was president when Ronaldo signed. The modest Calderón has always claimed he agreed the deal to bring Ronaldo to Madrid from Manchester United, only he had been ousted when the Portuguese joined in 2009, so officially, Pérez gets the credit.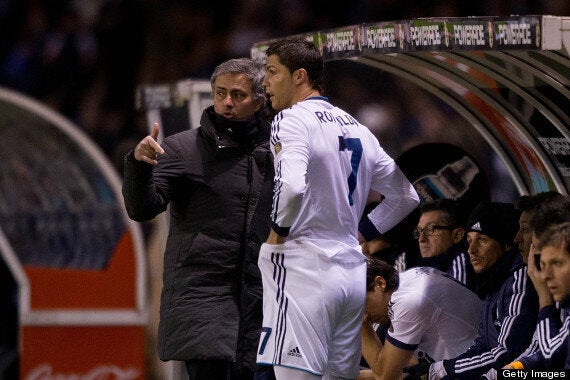 "No matter what Ramon tells you, it was Florentino who brought you here."
Nevertheless, Ronaldo's discovered the grass isn't greener in Madrid and has experienced two trophyless seasons out of four, compared to the one-season drought he had in his six years with United. A Premier League return is logical - ideally to United - but Sir Alex Ferguson's retirement makes a homecoming unfeasible.
Chelsea have also lodged an inquiry with Galatasaray about £20m-rated Turkey striker Burak Yilmaz, 27, say the Guardian.
Burak hit 34 goals for Gala in their title-winning campaign, in which they also reached the last eight of the Champions League.
There's more reaction to L'Équipe's story about Paris St. Germain approaching United about signing Wayne Rooney. The Mirror reckon he could cost a staggering £40 million, which would delight many United fans and, of course, the club's leeching owners the Glazer family.
Rooney once asked journalists in 2008, "Can you honestly see me playing abroad?" Yet when questioned on whether he was entertaining the prospect of joining Manchester City after his 2010 transfer request, he suggested he would have joined a foreign team.
Stewart Downing couldn't help but improve after his egregious first season at Liverpool but, as suspected, the club are still keen to offload the winger.
The Mirror have nominated Fulham as possible suitors for the 28-year-old, but the Reds are keen to sell Kenny Dalglish's £20m signing and not loan him to the Cottagers.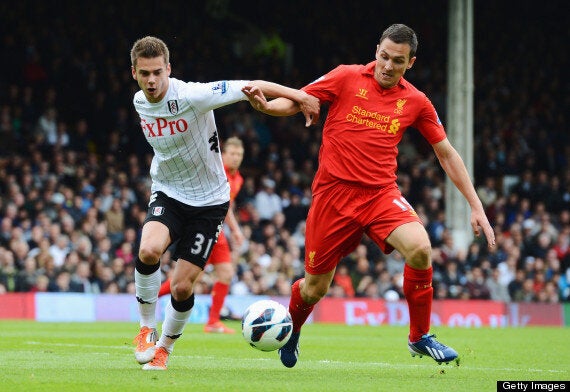 Downing has been a failure at Anfield
Andy Carroll may be stuck in limbo after the Telegraph reported Newcastle were not prepared to pay the £15m fee Liverpool want for the striker.
West Ham are willing, but Carroll prefers a return to the Tyne rather than making his stay in the capital a permanent one.
At Aston Villa, Darren Bent, has unsurprisingly been informed he can leave the club this summer. A striker so peripheral many forgot about his existence, Bent's Premier League record would nevertheless make him an attractive, cut-price buy for several top-tier clubs.
Yesterday, Romelu Lukaku joining West Ham on loan seemed unkind to a striker deserving of a fair crack of the whip at Chelsea, but the Hammers are now confident of bringing the Belgian to Upton Park next season, the Metro write.
Lukaku scored 17 goals for West Brom in an excellent loan spell - more than any other Chelsea player in the league. The Blues, however, seem to be blissfully ignorant of how well their players are faring on loan. They tried to sign Jack Butland in January despite Thibaut Courtois continuing to excel at Atlético Madrid and there has been a notable lack of encouragement for Lukaku from Stamford Bridge. Would help if they had a manager in place, mind.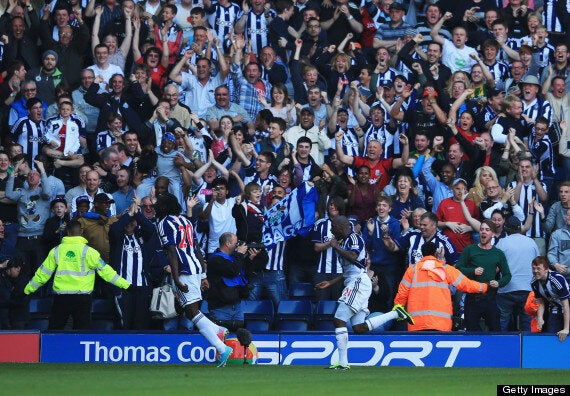 Lukaku became the third player to score a Premier League hat-trick against United
Bruce guided Birmingham to promotion twice five years apart and enjoyed decent spells with Wigan and Sunderland in the Premier League, which stands the Tigers in good stead. Yes, we're distracting you from the notion of a club wanting Odemwingie.
Little mention of Gareth Bale today, but Tottenham's miserly owners may finally be ready to sufficiently strengthen a squad that has been in decline since 2010. The Express say Spurs are ready to launch a £36m double bid to sign 27-year-old Valencia striker Roberto Soldado and forward Leandro Damião, 23, from Brazilian club Internacional.
Staying in north London and Thomas Vermaelen, the only Arsenal captain in recent years no other club has wanted to buy, is up for sale for just £5m, the Sun alleges.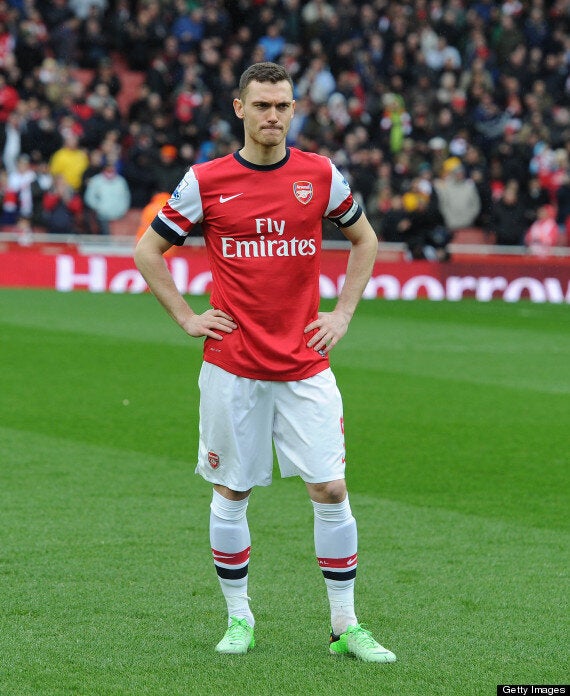 Vermaelen experienced a poor campaign with Arsenal
A £10m buy from Ajax in 2009, Vermaelen was woeful in his fourth term with the Gunners and his omission from the starting XI coincided with a more secure Arsenal defence.
Heard of Wakaso Mubarak? No? Well the 22-year-old Ghanian midfielder is a target for Everton, as well as Internazionale, say those scamps at Marca. Quite how someone as uninitiated as Bill Kenwright could be monitoring the Espanyol midfielder while mulling over who to replace David Moyes is anyone's guess.
And in Italy, Juventus' strikeforce could be bolstered by Real Madrid's unreliable striker Gonzalo Higuaín, say La Repubblica.
The 25-year-old has supposedly agreed in principle to join Juve on a four-year deal. The Bianconeri have already signed Fernando Llorente from Athletic Bilbao.
Related