The Hangover III star Heather Graham says she will miss playing sexy stripper Jade because the excitement makes up for her "boring" real life.
The actress, who played a porn star in Boogie Nights, said: "I'm pretty boring in my real life. I don't really drink, I'm not that wild, so it's fun to play these wild characters on screen." Heather Graham with the Cast and Crew of The Hangover
Heather, who stars in the last instalment of the franchise with Bradley Cooper and Zach Galifianakis, said the best part of the job was sharing the screen with "cute guys".
She said: "I get to be the only woman in the scene and it's fun."
The cast and crew of the third film in the hugely successful series gathered on the red carpet in London's Leicester Square for the UK premiere. Heather Graham arriving for the European premiere of The Hangover Part III
And director Todd Phillips said he was used to getting the red carpet treatment whenever he returned to Las Vegas, where much of the films are set, saying: "They roll out the red carpet for me in Vegas, sure. It's like that scene in Goodfellas where he walks into the Copa."
Zach, who plays Alan in the films, said getting back together with the rest of the cast was "like riding a bike", but admitted he initially did not want to make any sequels to the first film.
He said: "After the first one I was like 'let's leave well enough alone', but then there are other things to consider and I'm really glad we did a third one to really wrap things up."
Ken Jeong, who plays gangster Mr Chow in the films, said he would "love" to continue the films but said this was "the last time all of us will be on the screen in this capacity".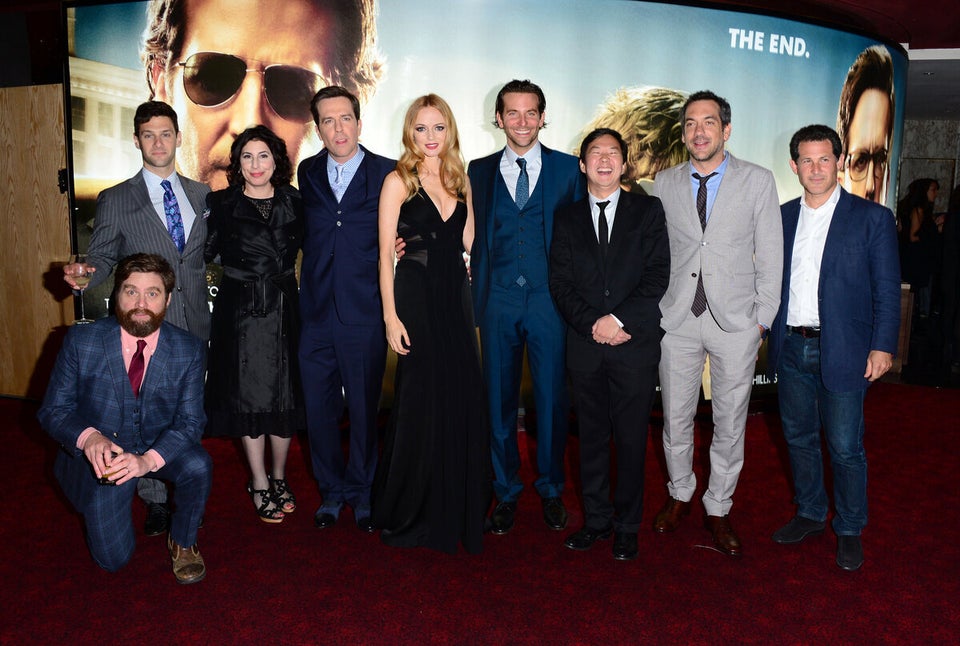 The Hangover Three Premiere