UEFA has ratified a proposal to impose a 10-match European ban for players and officials found guilty of racism.
Racism by fans will be punished by partial stadium closure for a first offence, with a full stadium closure for a second offence.
The new sanctions were agreed by UEFA's executive committee meeting in London but moves to oblige national associations to follow suit have been watered down.
The Football Association announced its own five-match minimum ban last week, but UEFA general secretary Gianni Infantino said individual associations could still decide on their own sanctions.
Infantino told a news conference: "An association should adopt the same or similar measures. UEFA has always acted in a way to try to convince people rather than impose.
"I don't think you measure the way of fighting against racism in one simple measure and sanction.
"The way I read the FA's decision is that it could be five matches and it could also be 15. The FA are sure their way of regulating is more correct for England.
"It's their decision but it doesn't mean they do more or less than us. Everyone has to do what they can do in this field.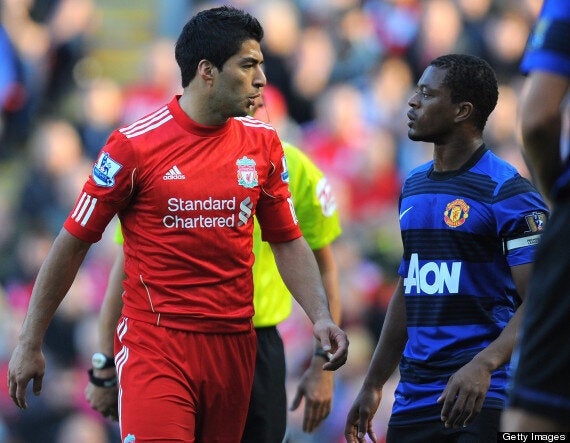 Luis Suárez was banned for eight matches for racially abusing Patrice Evra
"The FA is autonomous and know best what is best for England to do in the fight against racism. It is probably one of the countries where the most has been done."
UEFA also announced tougher sanctions for insulting and assaulting match officials. The ban for insulting officials has been raised from two to three matches and for assaulting match officials from 10 to 15 matches.
In other decisions, UEFA has announced that the Champions League final in 2015 will take place in Berlin's Olympic Stadium and the Europa League final in Warsaw.
UEFA is also expected to announce at its Congress tomorrow that the winners of the Europa League will qualify automatically for the Champions League.
The move would be aimed to boost interest in Europe's second tier tournament.
A new anti-doping initiative will see UEFA conduct a retrospective study of 900 doping samples given since 2008 to see if there has been any steroid use, and possibly to implement biological passports for players in future.
Related