The founder of Ukip, Professor Alan Sked, has warned the party he set up 20 years ago has been captured by the radical right and "gone completely fruitcake".
In an interview with the Sunday Telegraph, Professor Sked said he was pleased Ukip was putting pressure on the government over Europe, but said the party has lost its way.
"My great regret is that the party I founded has been captured by the radical Right and has gone all anti-intellectual. It's gone completely fruitcake," he told the paper.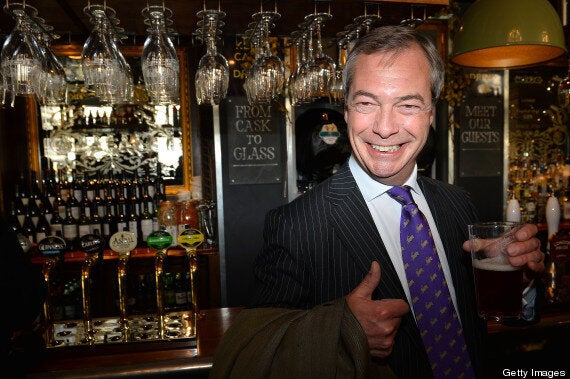 Ukip's founder said Farage had struggled with the difference between 'its' and 'it's'
Professor Sked added that despite Ukip's apparent breakthrough at the local elections in May, where they won 23% of the vote, the party were unlikely to see any real victories in the next general election.
"Ukip is for many people a stick to beat David Cameron with," he added. "That's what a lot of this is about."
The founder also revealed how he once tried to oust Nigel Farage from the party, and described his frustration at the Ukip leader's spelling and grammar used in election pamphlets.
"There seemed to be a bit of problem distinguishing its from it's," Professor Sked told the Sunday Telegraph.
"It was not always easy to portray us as a party that took education very seriously in such circumstances."