Woolwich murder suspect Michael Adebolajo was arrested by Kenyan authorities three years ago because they feared he was attempting to join an al Qaida-linked militant group, the country's anti-terrorism police have said.
Adebolajo, 28, who remains in hospital following the killing of Drummer Lee Rigby, 25, was arrested with five other men near the border with Somalia, police chief Boniface Mwaniki told the Associated Press.
He said they believe Adebolajo was preparing to cross into the war-torn country to train and fight with militant group al-Shabab at the time. Lee Rigby was 25 and a serving soldier
The confirmation of his activities in east Africa came as his brother-in-law claimed his family had proof he was tortured "violently and sexually" after he was arrested.
In an anonymous interview with ITV News he said the experience had changed him and accused the UK Government of leaving him at the mercy of Kenyan police.
"We (the family) contacted the British Government and essentially, they refused to do anything and the Kenyans were saying they were going to kill him, behead him," he said.
"We had clear proof that he was being tortured ...violently and sexually.
"It seemed almost as if the British government were not co-operating in any way with him or trying to help."
He added: "I would say he's always been different since then. You could almost say he's a changed man in certain ways.
"He was a lot quieter and quite bitter towards the fact that he wasn't getting any help from anyone."
Mr Mwaniki told AP the claims of torture were untrue.
A Foreign Office spokeswoman confirmed that a British national was arrested in Kenya in 2010 and that it provided consular assistance.
A Kenyan government spokesman later said Adebolajo was arrested under a different name and taken to court before being handed to British authorities.
"Kenya's government arrested Michael Olemindis Ndemolajo. We handed him to British security agents in Kenya and he seems to have found his way to London and mutated to Michael Adebolajo," Muthui Kariuki said.
"The Kenyan government cannot be held responsible for what happened to him after we handed him to British authorities."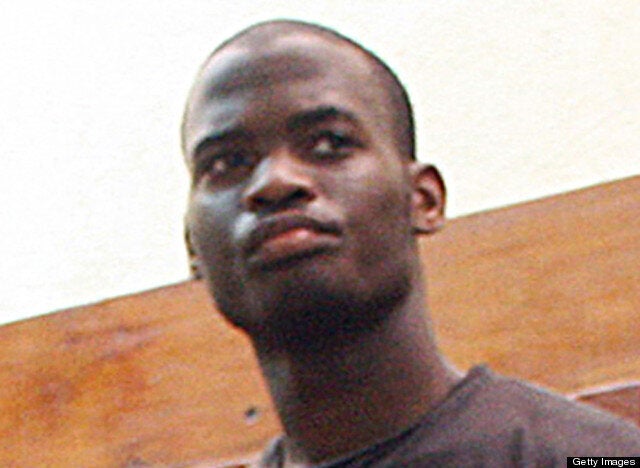 Michael Adebolajo was arrested by Kenyan police in 2010
Last summer the head of MI5 said Britons are increasingly heading to the Middle East for terrorist training in preparation for attacks in the wake of the Arab Spring.
Jonathan Evans, the director-general of the Security Service, warned in June that parts of the Arab world were becoming a more permissive environment for al Qaida and Britons were travelling there to "seek training and opportunities for militant activity".
Some will return to the UK and pose a threat and the situation "could get worse as events unfold'', he said in a speech in London.
Adebolajo's brother-in-law became the latest person to claim he was approached by MI5 to work for them.
"They asked some questions and they obviously asked him would he be a spy for them," he told ITV.
"I mean it's a lot of pressure on a person considering what he's been through.
"You'd expect maybe they'd say 'Can you tell us about Kenya, can we do anything for you'.
"But instead you know, they basically pestered him for years, when he was trying to recover from something psychologically damaging."
Related