Danny O'Donoghue has defended The Voice against fix claims, insisting the rigorous procedures of the show would make it impossible.
The Script frontman hit back amid claims he and fellow coach Jessie J had hatched a plan to keep Alex Buchanan on the show during the latest battle rounds. Danny told The Daily Mirror: "Apparently me and Jessie had a secret conversation about Alex. But my point is: if it's a secret conversation, how did anybody hear it? It's lies. All lies.
"Even if I wanted to steal an act I'm still in the bidding with three other people - you can't fix it. Chances are, that person on stage doesn't know and might go with Will. There's tactics going on from everyone but it's not a fix."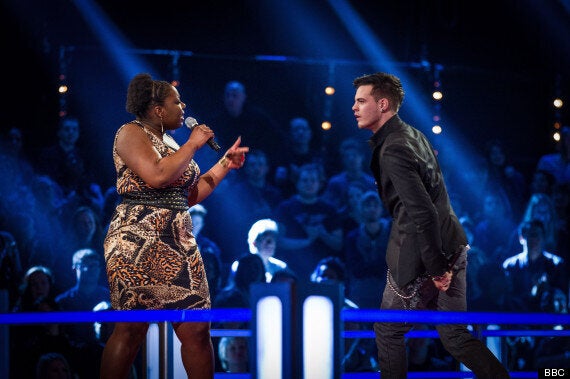 Letitia Grant Brown and Alex Buchanan
The Irish musician even claimed the rules were so strict he and the other coaches - also including Will.i.am and Tom Jones - were banned from wandering around the BBC during the blind auditions to make sure they know nothing about the contestants they are hearing.
Danny insisted: "I can't walk down a corridor during the blind auditions. If one person is seen by a coach before the blind auditions, they don't get to go on the show. There's segregation between us. It's SO not a fix. They don't allow us to see them.
"Even if I don't know they're a singer, the fact I laid eyes on them means they're off the show. It's crazy. That's what you have to do - it's the BBC."
He added: "Hand on heart, we're a credible show. The things we can't do... the BBC is so transparent, so we have to be transparent."