Kim Jong Un has been spotted touring a fishery in North Korea looking remarkably similar to former England manager Steve McClaren.
The so-called "wally with the brolly" presided over the decline of the England national team, culminating in England's failure to qualify for Euro 2008.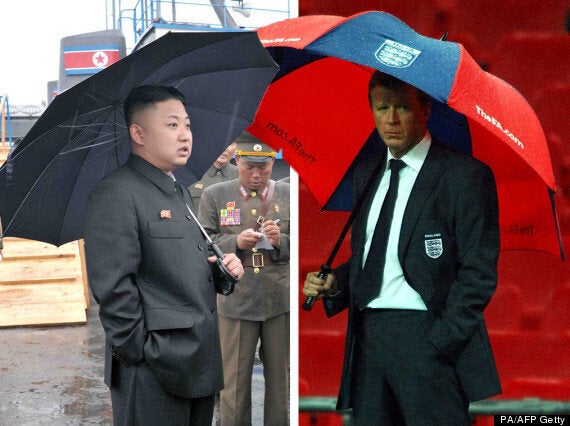 Kim (left) and Steve (right). Wallies...
In contrast, the state news agency in Pyongyang reported that Kim has taken the North Korean national team to World Cup victory 245 times on Football Manager 2013. The agency added, however, that even Kim has been unable to secure Tottenham a place in the Champions League.
Here are some pictures of Kim out and about...