Here are five talking points from a mundane affair between the two teams...
END OF SEASON FRIENDLIES ARE POINTLESS
Maybe a moot observation, but when bodies and minds are on beaches rather than a superfluous friendly it is difficult to justify the timing of these fixtures, especially when every year there are complaints of a congested fixture list. Roy Hodgson will have learnt little from an uncompetitive 90 minutes and fans who parted with their cash didn't get their money's worth.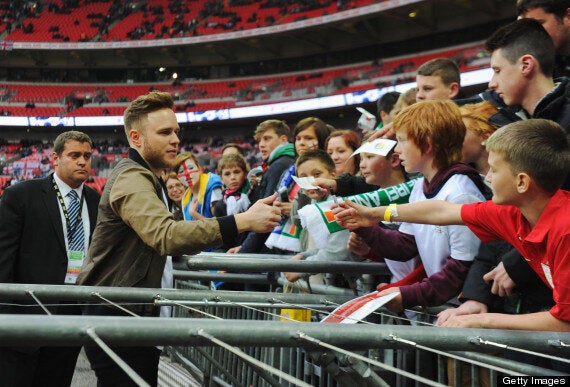 The game was bad enough, then he shows up
WAYNE ROONEY NEEDS TO CONCENTRATE ON HIS FITNESS THIS SUMMER
England debuted their new Nike kits and, like moder day strips, they are tailored for athletes with an Olympic swimmer's torso. Wayne Rooney has never boasted a sculpted body and never will, but his sluggishness was patent and it was hardly an encouraging audition for potential suitors, such as Paris St. Germain, or Manchester United's hopes of receiving a hefty fee for the number 10.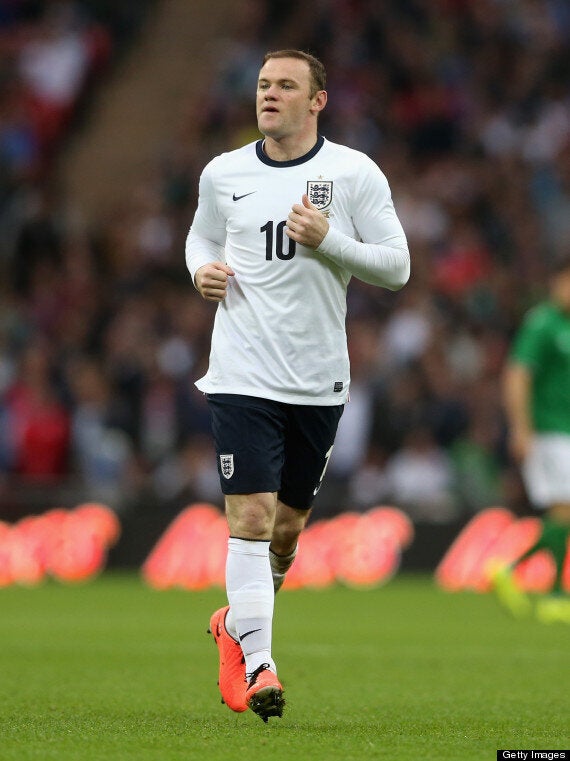 Heavy going: Rooney hadn't played since 5 May
Hodgson admitted ahead of the game the 27-year-old's lack of game time was an issue, a concern Sir Alex Ferguson shared when he managed Rooney. The Croxteth striker has experienced several slow starts to domestic campaigns with United and his weight has often been a part of the problem, as he dwelt on in his book last year.
THEO WALCOTT SHOULD NOT BE STARTING
There was something apt about Walcott's celebration when his looping effort inexplicably beat Andreas Isaksson at the European Championship last summer. Nobody - himself included - could quite fathom how he had done it and nobody can quite fathom why he continues to start for England.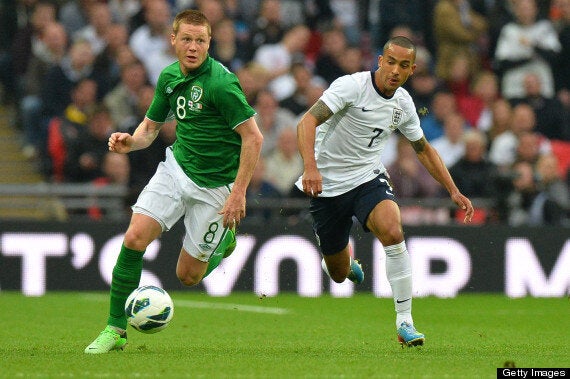 Walcott failed on the wing again in England colours
He was deployed on the right wing - which was Hodgson's fault - but Hodgson is not responsible for the Arsenal forward's erratic first touch or flat crosses. Walcott's impact versus Sweden was as a substitute, and that should continue to be his de facto role with the national team. His ability may be questionable but his pace is liable to induce anxiety amongst weary defences.
PHIL JONES IS NOT A FULL-BACK
Thin-skinned Manchester United fans would have regarded it as another Roy Keane barb aimed at his former manager, but the ex-United captain was correct to criticise Jones' introduction as a full-back. The Irishman said Jones' versatility meant he was in danger of "becoming a jack-of-all-trades and master of none", since Jones has played at right-back, centre-back, midfield and even as an attacking midfielder for United.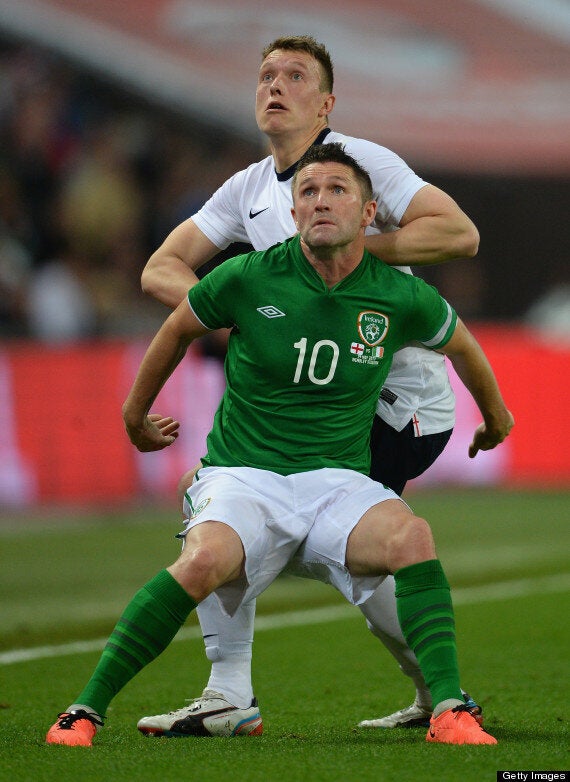 Right place, wrong position: Jones prefers to play at centre-back
Keane added David Moyes' arrival should see the 21-year-old return to the centre of defence, which is where Hodgson ought to be playing him. Jones' best performance for United this season came there against Manchester City and his talent deserves a consistent role, especially considering England's paucity of options in defence. Otherwise there is the fear he could end up like one of his opponents at Wembley and a former United defender, John O'Shea.
ENGLAND ARE DEPENDENT ON JACK WILSHERE
"It looks like you can crank the expectations up as much as you like and he's quite comfortable with it," Hodgson beamed about Jack Wilshere after England beat Brazil in February. England's decennial saviour and future captain was absent through injury again last night, but the tempo of the Three Lions' play without the Arsenal midfielder is markedly slower. Wilshere was man of the match in his only England appearance of the season
Phil Jagielka said prior to the friendly Steven Gerrard was the only player guaranteed of starting for England, when actually his role as captain has spared him demotion. Wilshere offers a thrust and aggression few England players possess, evoking memories of Rooney's rawness when he broke onto the international scene 10 years ago.
Along with the bright Michael Carrick, the duo must be England's starting midfielders, with Gerrard perhaps the third option.