Microsoft has unveiled the first look at Windows 8.1, its extensive update to Windows 8.
And yes, there's a Start button.
The new version of the OS is more of an update than the ".1" might imply. Engadget notes that tweaks are made to "nearly every aspect of the operating system".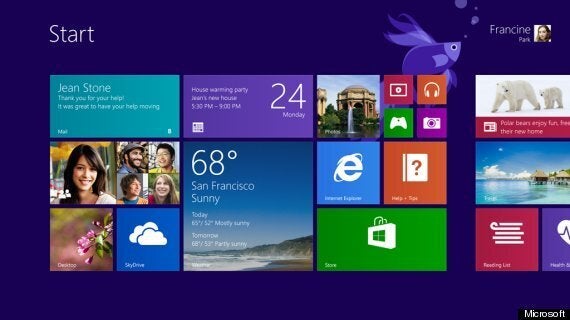 Among the changes are new features on the lock screen, Start menu, the onscreen keyboard and the Windows Store. The Start button in the bottom left of the screen is back - as a new way to bring up the Start menu with a mouse - while more than two windows can be 'snapped' into place with different configurations possible.
Search has also changed, to provide a "rich, simple-to-read, aggregated view" of results from the web, your computer and different apps.
Microsoft added that new personalisation options, settings, IE 11, a new calculator app and security updates will be included.
"Windows 8.1 will advance the bold vision set forward with Windows 8 to deliver the next generation of PCs, tablets, and a range of industry devices, and the experiences customers — both consumers and businesses alike — need and will just expect moving forward. It's Windows 8 even better."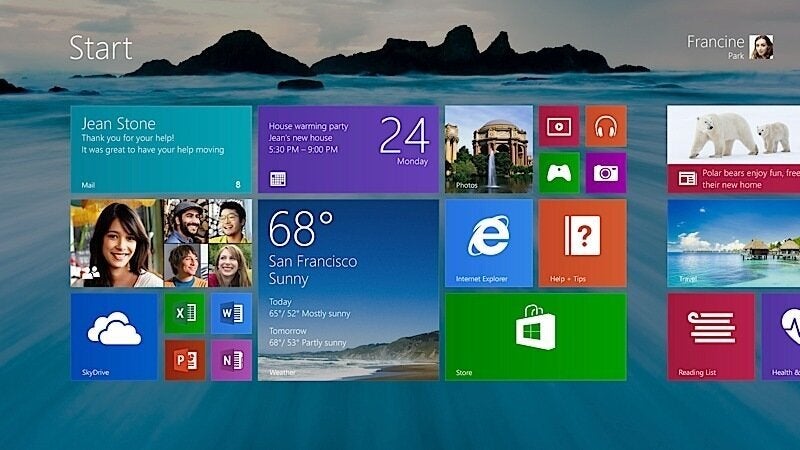 Windows 8.1
Popular in the Community