Real Madrid president Florentino Pérez claims Tottenham forward Gareth Bale was "born" to play for the club, while he also insists he has options other than Carlo Ancelotti to be their new manager.
Pérez is currently running unopposed to remain in his position heading into this summer's scheduled elections but has nonetheless given a public address about his future plans.
The name of Wales international Bale figured prominently with the 23-year-old coming off the back of another stellar season.
A second PFA Player of the Year award added further to his appeal and speculation about whether or not he will remain with Spurs has started to grow as a result of the club's failure to qualify for the Premier League.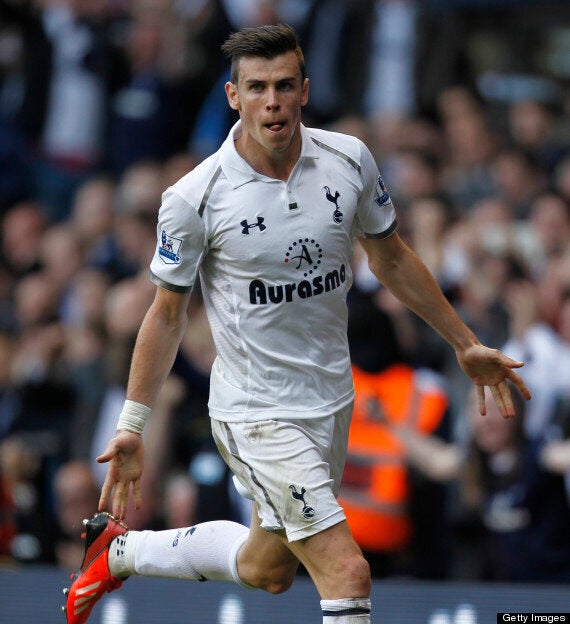 Bale was sensational for Tottenham in 2012-13
Madrid have been considered a natural fit for him by some, and Pérez was today quoted in Marca as saying: "Bale was born to play in Madrid."
Pérez also spoke about Liverpool striker Luis Suárez, who last night said he would not be able to turn down a move to the Spanish capital.
"Suárez is a great player and I am sure all in the world would want him. I like him and others too, but it does not always fit."
Ahead of player recruitment, Madrid need to find a new manager with José Mourinho set to leave the club this weekend.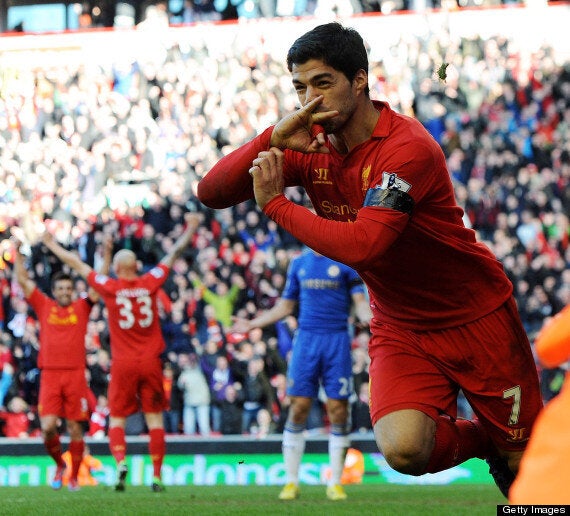 Suárez has stated he is willing to leave Liverpool this summer
The Portuguese's colourful three-year reign is at an end and he is expected to return to Chelsea and, as part of European's football's ongoing managerial merry-go-round, Paris St Germain boss Ancelotti has been touted as his replacement.
Pérez is not narrowing his search down to one man, though, and added: "Ancelotti cannot say he has an offer from Real Madrid because he has not. There are more coaches than him."
The last time he was up for election, Pérez oversaw the signings of Cristiano Ronaldo, Kaka, Xabi Alonso and Karim Benzema for a total close to £200million and it has been predicted a similar spree could occur this summer.
Alongside Bale and Suárez, Borussia Dortmund striker Robert Lewandowski has also been mentioned following his four-goal show against Madrid in the Champions League.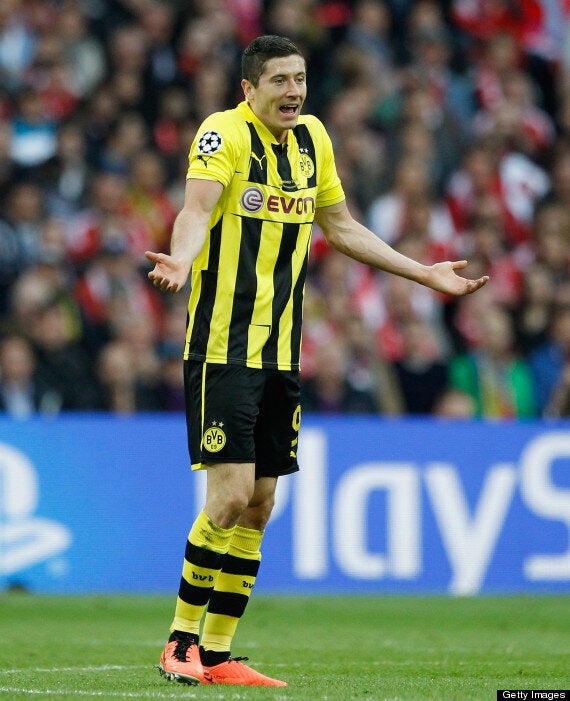 Lewandowski scored four times against Real Madrid in the Champions League semi-final
"With Lewandowski we know he scored four goals but we already have two of the best strikers in the world," Pérez said, while adding he expects Ronaldo to remain with the club despite entering the final two years of his contract.
"He has two years on his deal and is the best in the world. I will do my best to get him to sign a new contract and would not sell him for 100 million euros. We are not a selling club. I would like him to finish his career here."